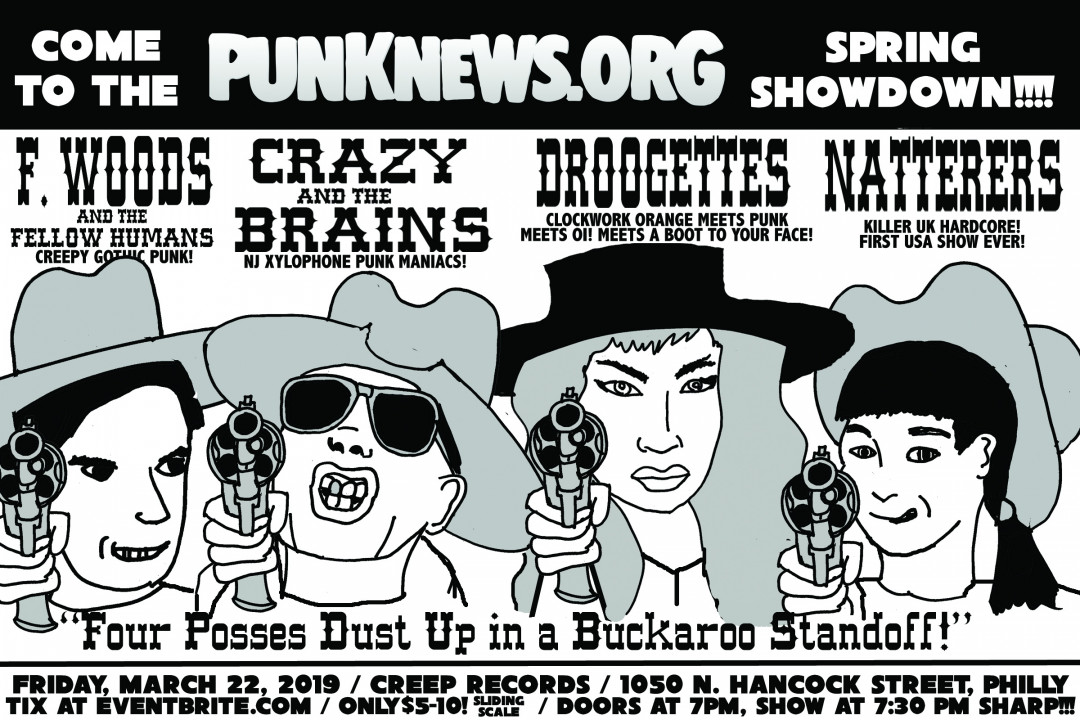 YeEeEeEe Haaawwwww!!! TONIGHT IS THE PUNKNEWS SPIRNG SHOWDOWN IN PHILLY! It's at Creep records (1050 N. Hancock street) and it kicks off at 7:00pm SHARP so don't be late. Tickets are $5-10 sliding scale, but if you pay $8 or more you get a cool goodie bag with records and more!
Charged up, New Jersey, weirdo punkers Crazy and the Brains are going to headline the duel with their manic songs about food and Nina Simone! Before that, hometown heroes The Droogettes are bringing their knuckle dusting '77 style punk and will shake the room! Before that, as a special treat, UK hardcore smashers Natterers are playing their first ever USA show and it will rip! And before that, F. Woods and the Fellow Humans (Featuring Woods of the Joe Jack Talcum band) will open the show with their down home country, gothic punk! It will be a hootenanny for sure!
You can check out the facebook event page here and you can get tickets right here!