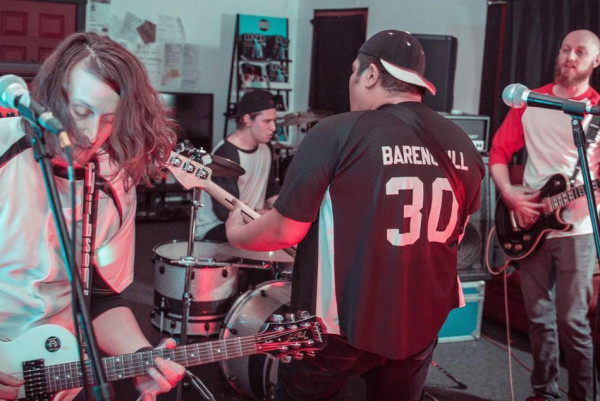 Today, we are please to debut the new EP by Urban Outfielders!
Out Of This World clocks in at a punchy four tracks and finds the band welding pop-punk around a stomping backbeat and guitar solos that just soar. They also like to sing about baseball… but you have to ask yourself, are they really singing about baseball, or something else…?
The band's new tape is out April 19 and you can pre-order it right here. Meanwhile, check out the whole thing below, right now!