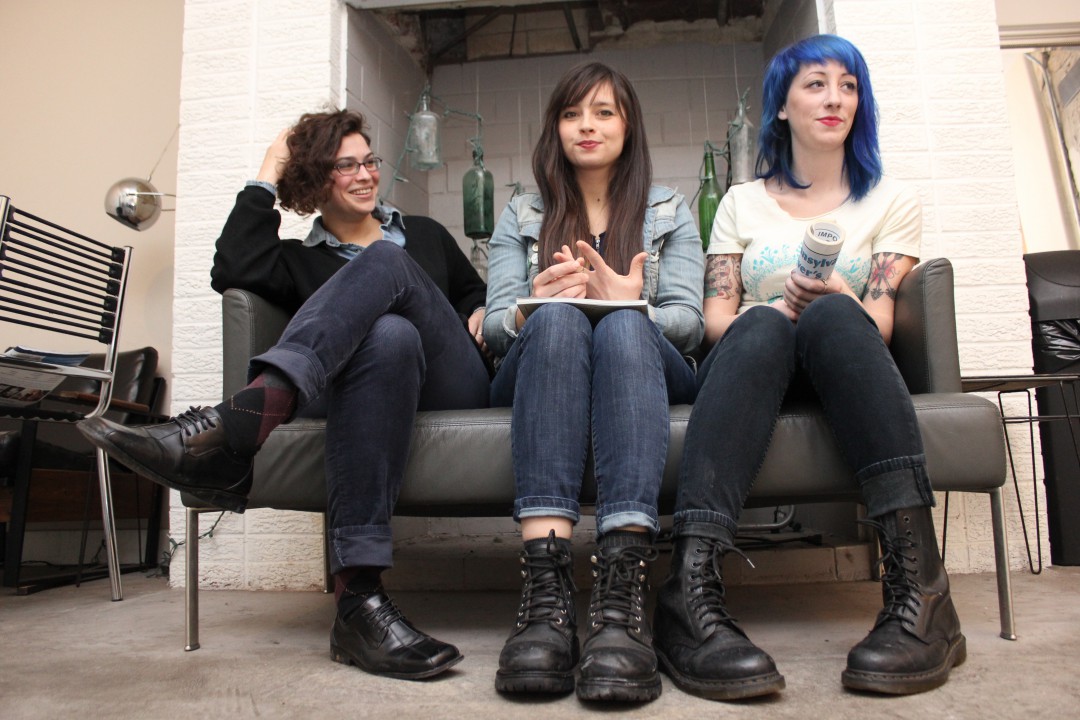 Cayetana will be playing three final shows before going on hiatus. The band will play Boston August 1, Brooklyn August 2, and their hometown, Philadelphia, on August 3. After that, there are no more shows for the foreseeable future.
The band released a statement: "Back in 2011 the three of us weirdos met at a party in South Philadelphia and decided to start a band. At first we were called The Crimps, then Cayetano and finally settled on Cayetana. We practiced on borrowed equipment in basements for years working our way from one musical goal to the next. Cayetana took us on a wild ride we could have never imagined.
We are so floored and grateful that in a world filled with such wonderful music you all took the time to listen to us. We want to sincerely thank all the people who have come out to shows and shared in this project with us. You all afforded us the ability to play music all over the damn place. We toured with our musical heroes, having a sense of pride we could have never imagined, and made so many wonderful friends along the way.
As we gear up to play these last few shows for the foreseeable future…we want to celebrate the beautiful experience we had together. We hope you will join us. Love, Augusta Allegra & Kelly "