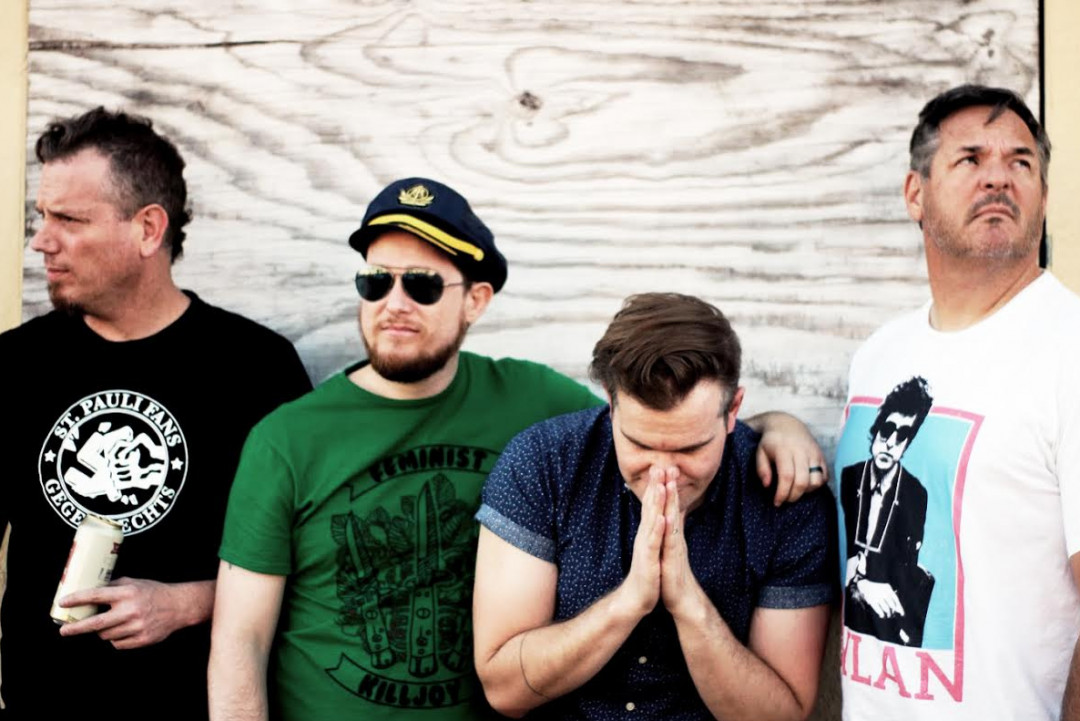 Today, we are pleased to debut the new video by Total Massacre!
Total Massacre make their point clearly and directly on "Border Wall." And, it's no surprise that the California street-punkers are none too pleased with Donald Trump's "security" "plans." What is surprising is how direct the band is on the song, treating it as much as a news report as a song. Not only is the refrain a punchy "Fuck the Border Wall," but in true Joe Strummer style, the band call for action agaisnt a specific evil happening right now.
The band's new album The System Works… is out May 10 and you can pre-order it right here. Meanwhile, check out the video for "Border Wall" below, right now!