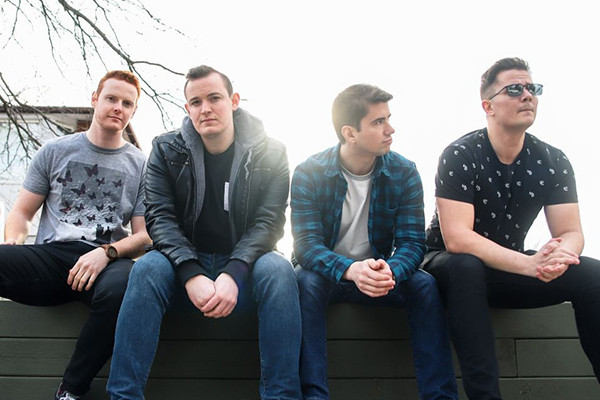 Punknews is excited to premiere a new track from Toronto pop-punk act Coming Clean! The song, "Burning Bridges," is off of the quartet's upcoming EP Dead End // Detour, which is due out this Friday, May 3rd. Coming Clean plays a brand of high energy pop-punk that puts a whole lot of sound and energy into each fist-pumping, sing-along song.
Drummer Scott Lougheed has this to say about the track:
"Burning Bridges is about the frustrating realization that there are no re-do's in life. Sometimes you can royally screw up a situation with something/someone that's really important, and the healthiest thing you can do is to just accept that it's there's no going back and move on. Or BURN THAT BRIDGE…GET IT?"
And bassist Dan Bragagnolo has this to add about the EP itself:

Dead End // Detour comes from one of the main themes of the album. We've each had moments in our lives that we don't like to think about or maybe wonder how things went so far off the rails. You can't change your past, but that doesn't mean it has to dictate your future. This doesn't need to be a Dead End. As long as you keep trying to pick yourself up, when you look back on them, sometimes you realize that they were just a Detour.
Coming Clean will be playing an EP release show in their hometown on Friday and, if you like what you hear, you can pre-order a copy HERE. In the meantime, you can check out the details of that gig, and the new track, below.
| Date | Venue | City |
| --- | --- | --- |
| May 03 | EP Release Party / Bovine Sex Club | Toronto, ON |