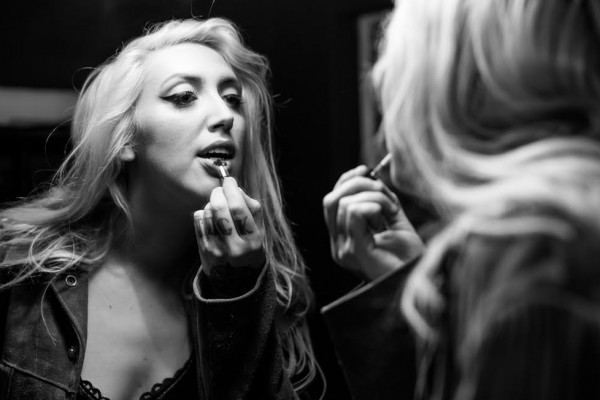 Today, we are pleased to debut the new album by Little Vicious!
Little Vicious are on the rock end of punk rock. This band loves big, fuzzy riffs, pounding drums, and there's even a little stevie Wonder style funk here and there. Meanwhile, vocalist Marguerite King has got one hell of a set of pipes. At times she embodies the frail soul of someone like Janis Joplin and at others, she soars over the top like Bruce Dickenson. Produced by Pete of the Bouncing Souls, this album is fast, crunchy, and loud.
Speaking to Punknews about the album, King says, "I have never been so stoked about releasing a work of art in my life. Dark Country has been in the works for close to two years, and I know there are so many people excited to hear it. Some songs are full of fun riffs, and there's others that get a little dark - to put it mildly"
" I can't thank the Little Vicious crew, Pete Steinkopf, our friends and family, and of course, the most important person - every fan we've met along the way that has supported us. Little Vicious would not exist without you boogie heathens that show up to every show and buy our music (and shots, that's cool). Listen to Dark Country any way you can - blast it in the car, sneak it into a playlist at work, whatever. I promise you won't be upset."
You can pre-order the album here. Meanwhile, check it out below, right now!