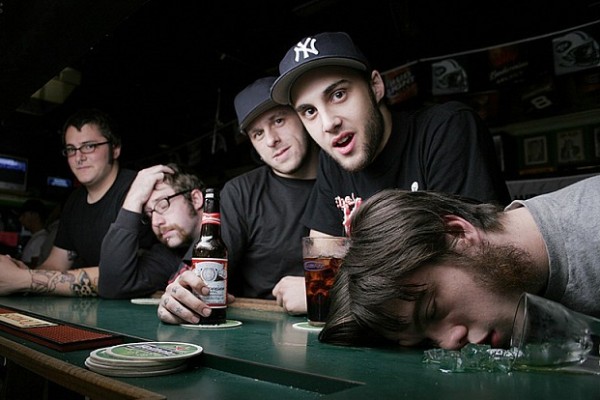 The Fad are ending the band. Their last show was at Slackfest last upcoming weekend. See their statement below.
The Fad Statement You hope to never have to write this, so to do it for a second time, it really fucking sucks. Jimmy, Tom, Danny, John & Adam will be playing our final show together as The Fad at The Kingsland in Brooklyn, NY on Friday May 17th with The Slackers & The Hempsteadys.
Since The Apple Stomp 2013, a two day Ska Punk festival held at Irving Plaza we were a late addition to, we've been able to approach The Fad as a fun thing for us to do when a fun opportunity came around. We got to record new music, return to some places we haven't played in years, play with bands we've loved since high school & be welcomed to The Fest & the amazing community surrounding it with open arms twice.
It's been a huge part of the last 19 years of my life & it kills me to see it come to an end. I will cherish the memories this band has given me & love the wonderful people it's brought into my life. I can't speak for John, Danny, Tom or Adam but I can say that we're all in our late thirties & have very different lives than we used to, even going back just six years ago. We'll be together one last time May 17th, we hope you can come out. If you can't, thank you for coming to our shows before, listening to our music, buying a tee shirt or even just telling us we've done a good job. Good natured people are what have kept this band alive for so long. To all our extended family out there, we love you.
-Jimmy
You're wondering now, what to do,
Now you know this is the end.