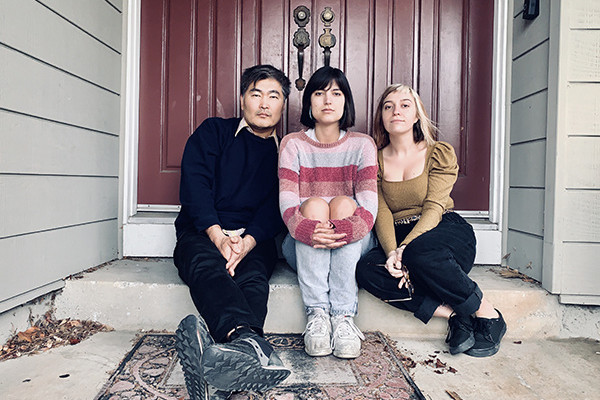 Mike Park of Ogikubo Station (as well as Kitty Kat Fan Club, ex-Skankin' Pickle) announced via Facebook that he will be stepping back from Ogikubo Station's UK tour due to issues regarding his hearing, including tinnitus, general hearing loss, and ear pain. In the video he states that Maura Weaver and Megan Schroer will still head out on the tour, performing as a duo. You can check out those tour dates below.
We here at Punknews wish Mike the best in his treatment and recovery, and hope to see him back doing what he loves soon.
You can click HERE to see his video.
| Date | Location | Venue |
| --- | --- | --- |
| 17.06.19 | Portsmouth | Edge of the Wedge |
| 18.06.19 | Exeter | The Cavern |
| 19.06.19 | Southampton | Joiners |
| 20.06.19 | Brighton | Prince Albert |
| 22.06.19 | Cheltenham | Frog and Fiddle |
| 23.06.19 | Swansea | Crowleys Rock Bar |
| 24.06.19 | Bristol | Exchange |
| 25.06.19 | London | New Cross Inn |
| 26.06.19 | Leicester | The Soundhouse |
| 27.06.19 | Stafford | Redrum |
| 28.06.19 | Manchester | The Castle |
| 29.06.19 | Glasgow | The 13th Note |
| 30.06.19 | Edinburgh | The Banshee Labyrinth |