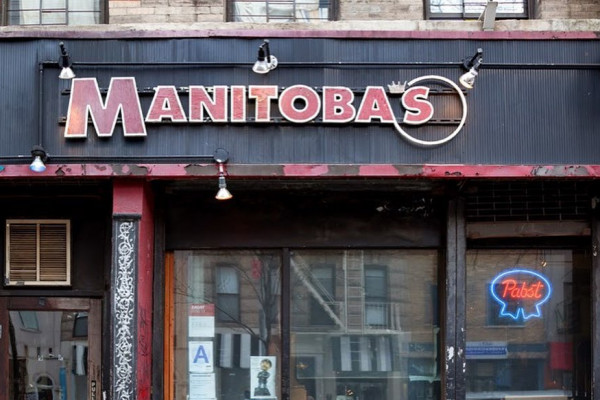 As initially reported by Ev Grieve, Manitoba's, the bar named after and frequented by Handsome Dick Manitoba of Dictators, has closed. The bar shut down in late June after several years of financial hardships, including a large legal bill after the bar was fined for not having a wheelchair accessible ramp. A crowdfunding campaign form 2015 helped out with that issue, but rising costs appear to have shut down the bar after about 20 years.
Manitoba himself, who did not appear to be an owner of the bar, was unclear of the reason for closure, stating that his role lately was limited to "greeting people, bringing people in … telling stories, laughing, watching Yankees games, listening to music."
Owner of Manitoba's Zoe Hansen, wrote on Facebook: "Yes, MANITOBA'S Bar has closed its doors after 20 years. As you all know I managed, & worked from day one with Richard Manitoba to bring a real down & dirty fun Rock N Roll Bar to the East Village. I met Richard in that bar 20 years ago. Many have met their ex's in that one small room after I. Giving it that eternal pivotal moment we can each cherish, or not. However your memory sways, I give respect to a scene now total gone from a once glorious block. Thank you to my friends who've supported the bar over the two decades it survived."