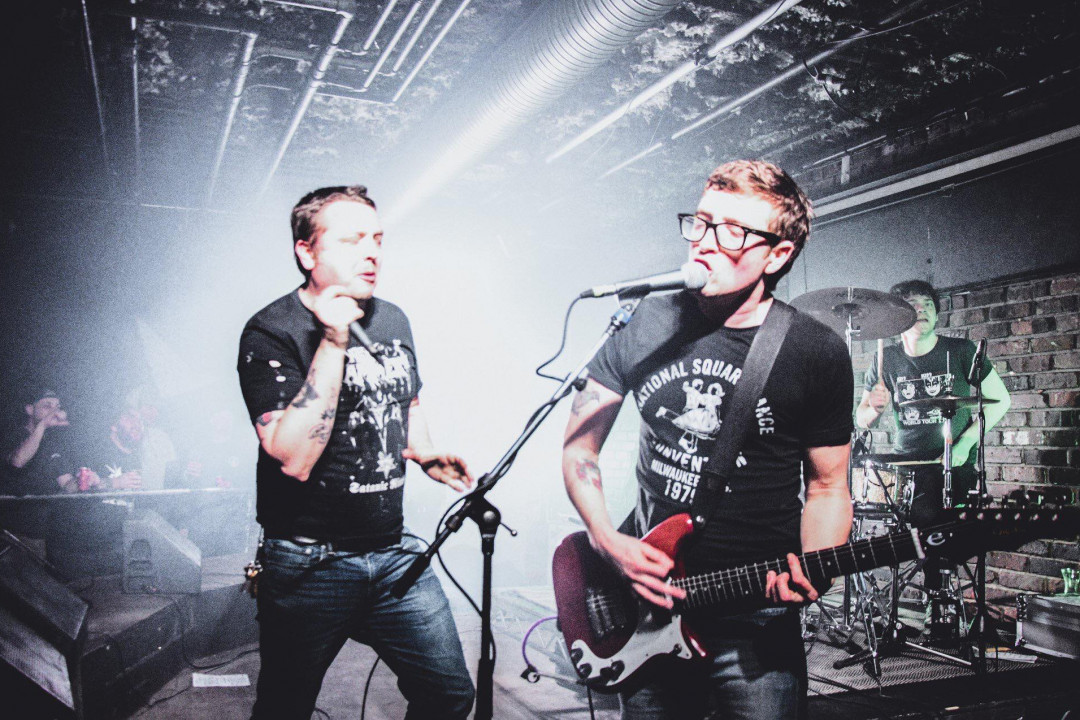 Vancouver's Chain Whip recently shared the first track from their upcoming full-length 14 Lashes, premiering the fast and tough "HawaiiCBM" over at No Echo. Picking up where their debut EP left off, it finds the band digging deep into some classic hardcore sounds, marrying the punch of the early Californian scene and some combative UK influences. The group brings together Josh Nickel of Fashionism (and the Neon Taste label) on vocals, with Joel Butler of Nervous Talk/Corner Boys on guitar, Brett Thompson of Stress Eating on bass, and Patrick Bertrand of Corner Boys (and Hosehead Records).
Photo by Robin Schroffel
Chain Whip recorded this set with Braden Decorby. Daniel Husayn mixed and mastered the new material at the North London Bomb Factory. The record arrives on August 5.
Speaking to No Echo, the band commented:
"We wrote 'HawaiiCBM' after the technological glitch of January 13th, 2018, when everyone on the island received cell-phone alerts that a missile attack was imminent on American soil. I kept on thinking about the ridiculous amount of influence that some people have to expose our fragility. I also kept thinking about what it must have been like to say 'Oh oops. Sorry. — my mistake. No missile coming.'

So many people fetishize these moments. Like 'Bring it on!' kind of stuff and I think that's such stupid posturing. Still, it's probably better to die in a nuclear holocaust than through the slow destruction of climate change I guess. Still, I'd like to try and enjoy some more of my time here."
This story is part of a reporting partnership between Punknews.org and Some Party, a weekly newsletter covering independent Canadian rock music. Subscribe at someparty.ca.