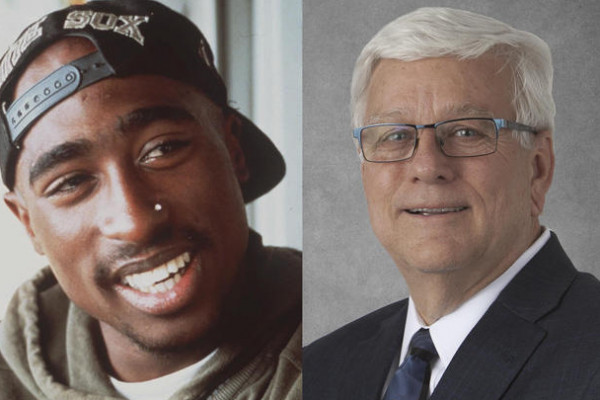 Jerry Foxhoven, director of Iowa Department of Human Services really likes Tupac. In fact, he likes Tupac so much that he often e-mails employees of DHS telling them to listen to Tupac. But last month, it went too far. On June 17, Foxhoven e-mailed all 4,300 employees of DHS and asked them to listen to Tupac's songs to commemorate Tupac's birthday.
The next day, the governor asked him to resign. State spokesperson Pat Garrett stated, "As the governor has said, a lot of factors contributed to the resignation of Jerry Foxhoven and now Gov. Reynolds is looking forward to taking DHS in a new direction." Foxhoven stated he thought that the Tupac/resignation connection was a coincidence.
AP was able to locate 350 pages of e-mails to state employees where Foxhoven mentioned Tupac. Some emails contained Tupac lyrics and others commemorated Tupac-centric events, such as the anniversary of his death. Also, Foxhoven often hosted weekly "Tupac Fridays" where he would play Tupac's music in his office all day long. For his 65th birthday, he had "Thug Life" cookies made.