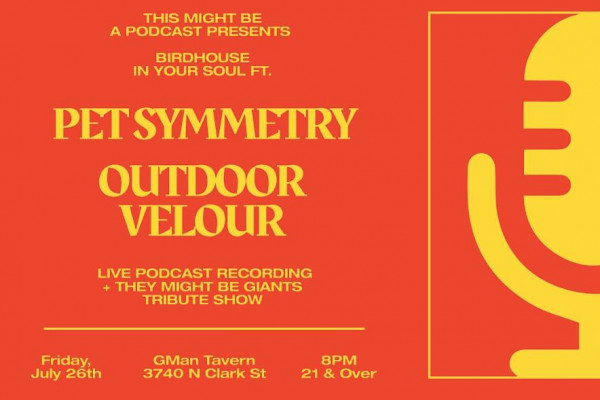 This Might Be a Podcast, Punknews' They Might Be Giants fan podcast, is hosting their second live episode taping on tomorrow, at the GMan Tavern in Chicago, IL. The event will feature a live episode about They Might Be Giants' 1990 hit song "Birdhouse In Your Soul," which will be discussed by a roundtable of guests (including Bob Nanna of Braid)and moderated by podcast host and Punknews contributor Greg Simpson.
After the episode recording, Greg's long running indie pop band Outdoor Velour will perform, followed by Chicago's indie punk trio Pet Symmetry. Both bands will play a combination of They Might Be Giants covers alongside their own originals. Pet Symmetry will be covering "Birdhouse in Your Soul" among others, and Outdoor Velour will perform "Doctor Worm," found below, as one of their TMBG covers.
The show will begin at 8pm and is a 21+ event. Tickets are $10 advance and $12 at the door. Advance tickets are available here, and you can find a Facebook event here. Hope to see you there!