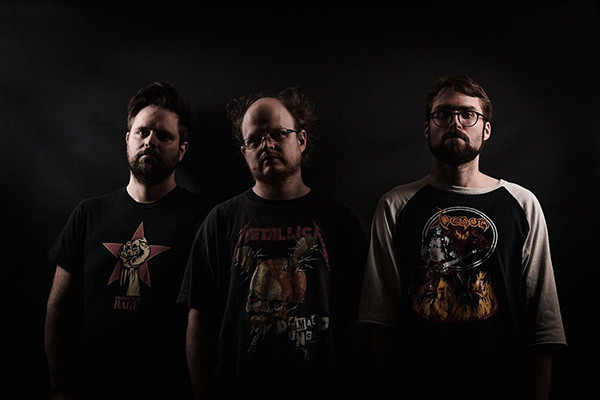 Oregon 3-piece hardcore act Dead Fucking Serious aren't fooling around. The band, already pissed about the current state of affairs in America (and the world), has ramped that level of frustration and anger to new levels on their newest LP Peril (see PN's 4-star review of that album HERE).
Now Punknews is exited to premiere the new video for their song "Magaman." The song is unabashedly political and partisan, setting its sights directly on Trump, those who enable him, and the homegrown terrorists who bring violence in the name of right-wing idealogies. The video, which may not be for the squeamish, pulls no punches either. It is chock full of images and scenes, mostly culled from broadcast TV, of that violence.
Dead Fucking Serious will be out on a California tour starting this weekend. You can check out those dates, as well as the video for "Magaman," below.
| Date | City | Venue |
| --- | --- | --- |
| 8/17 | San Francisco, CA | Honey Hive |
| 8/18 | Sacramento, CA | On The Y |
| 8/19 | Santa Cruz, CA | Blue Lagoon |
| 8/20 | San Jose, CA | Caravan Lounge |
| 8/21 | Fullerton, CA | Programme |
| 8/22 | Pasadena, CA | Old Town Pub |
| 8/23 | Stockton, CA | Eagle Hall |
| 8/24 | Berkeley, CA | 924 Gilman |
| 8/25 | Arcata, CA | RampArt Skate Park |