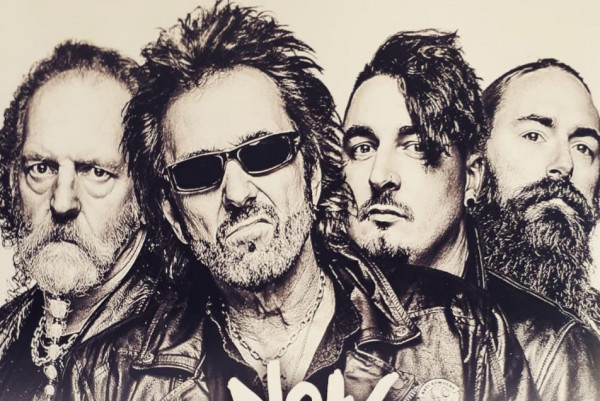 Last night, Anti-Nowhere League stated that vocalist Animal was recently attacked and injured. Apparently, someone smashed a pint glass, or something similar, across his face. The injury required a hospital stay and Animal is now recovering. However, the band is canceling their appearance at the BCN Beach Beer Chaos event. See the band's statement below.
Anti-Nowhere League statement It is with a heavy heart we announce we will be unable to perform at this weekends BCN Beach Beer Chaos event.
The reason for this is also another hit of awful news: a couple of weeks ago Animal was attacked whilst out, he was glassed in the side of the head. He was rushed to hospital and following the assault, and following two surgeries had all the glass removed from his face and neck. One large piece (4cm) missed his main artery by millimetres, he was told he is very lucky to be alive. He is expected to make a full recovery, but due to the injuries, surgeries, investigations, and recovery, he and his voice aren't strong enough to perform as yet
We apologies to all our fans attending the event, we're absolutely gutted we can't be there.
Get well soon big man