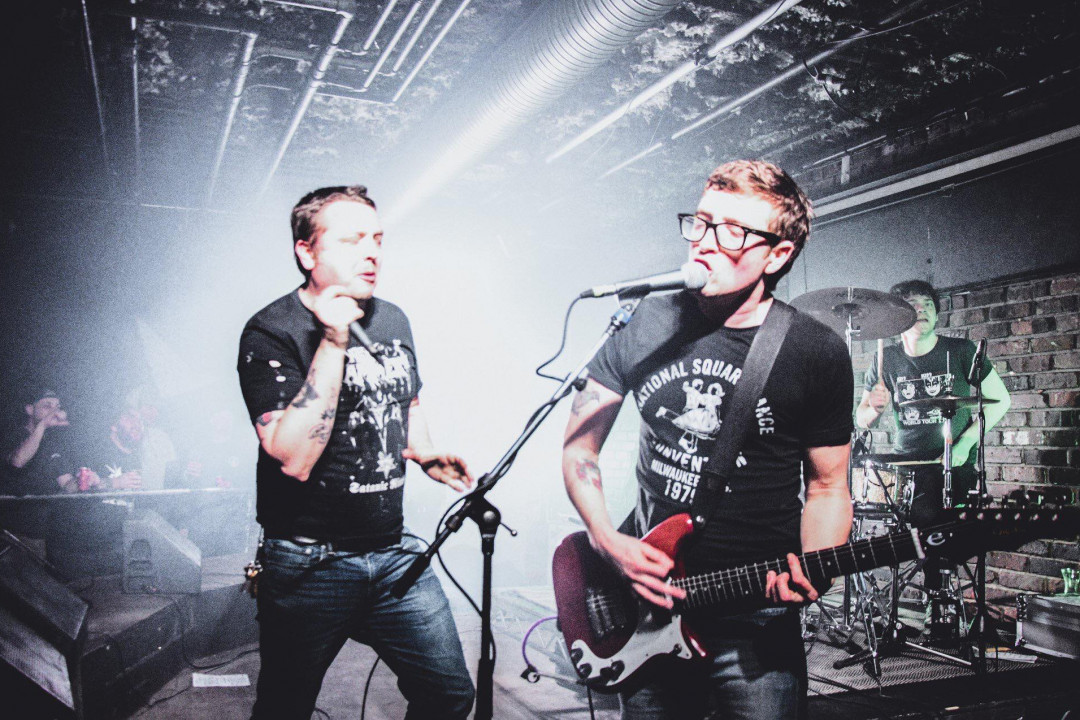 Vancouver hardcore act Chain Whip premiered a new song today at Some Party from their fast-approaching debut LP 14 Lashes. You can hear the thrashing, sub-60-second tune "Crawlspace Boyfriend" either there or below. Chain Whip features Josh Nickel of the recently defunct Fashionism on vocals, Joel Butler of Nervous Talk/Corner Boys on guitar, Brett Thompson of Stress Eating on bass, and Patrick Bertrand of Corner Boys on drums. The band's new record arrives on August 31.
Photo by Robin Schroffel
Chain Whip recorded this set with Braden Decorby. Daniel Husayn mixed and mastered the new material at the North London Bomb Factory. Speaking to Some Party about the song, Josh Nickel commented:

"I read a news story about a 14-year-old girl that had her 20 something-year-old boyfriend living in the attic of her parents' house. I figured the only thing creepier was if you had your own stalker living in your attic and had no idea. Is it a real threat? Play the housing crisis out to its logical conclusion, and let's see I guess."
The band will launch 14 Lashes with a release party at Vancouver's SBC Restaurant on Saturday, August 31. Kamloops' Bootlicker (for whom Josh now plays second guitar), Edmonton's Creeping Chill, and the new Chilliwack group Cheat (members of Nic Fit) will join them.
This story is part of a reporting partnership between Punknews.org and Some Party, a weekly newsletter covering independent Canadian rock music. Subscribe at someparty.ca.