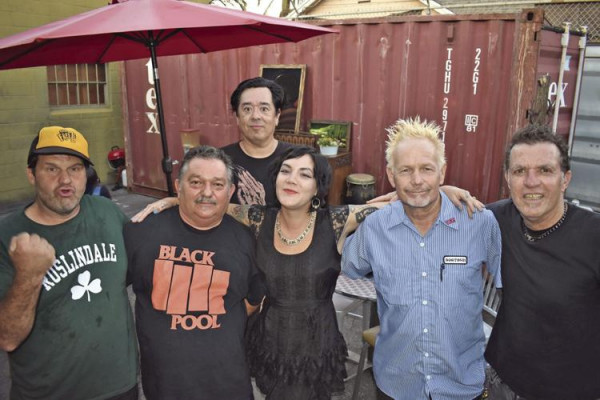 On August 31, Bryan Migdol, the original drummer for Black Flag is throwing a special show at Fiesta Hermosa in Hermosa Beach, CA on August 31. The project is called My High School Rebellion and finds Migdol collaborating with former bandmates and friends. According to Migdol, the August 31 show is the only show that they will be doing. He'll be playing with Michael Vallejo (Circle One) and Rik Collins (The Woolly Bandits).
Meanwhile, the project has recorded an album with many different contributors, many of which will also be at the August 31 show. The album includes Bill Close (The Freeze), Aaron Minton (Prima Donna), Christa Collins (Woolly Bandits), Casey Royer (DI, The Adolescents), Farrell Holtz (Decry), Elizabeth McGrath (Tongue), Suzi Carmichael (Turbulent Hearts), Axxel Ashford (The Gears), Billy Bones (The Skulls), Monkey (The Adicts), Stacy Dee (Bad Cop Bad Cop), Don Bolles (The Germs), and Kevin Presley (Prima Donna).
At the show, Punk band The Skulls will open for My High School Rebellion from 4:30 to 5 p.m. before Migdol's band plays on the Main Stage on the Pier Plaza, from 5 to 6:30 p.m.