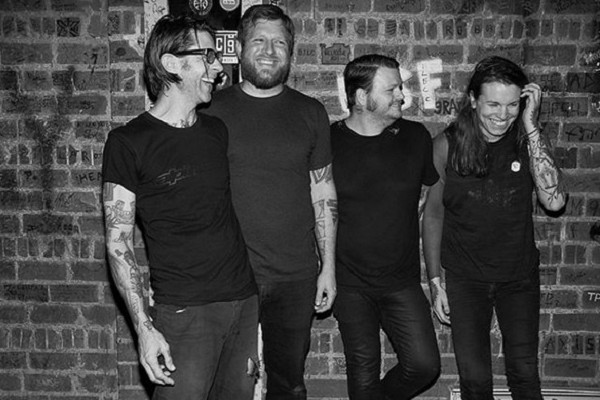 Fat Wreck Chords has dropped a surprise announcement that they will reissue Against Me!'s debut LP …is Reinventing Axl Rose on CD and vinyl, with a release date of September 27th. The 2002 album was originally released on No Idea Records.
It seems this is a straight-up reissue (no remixes, bonus tracks, or such). The same announcement also hints that the band will have exclusive colored vinyl versions available starting at Riot Fest next week, and then at their merch booth on tour next month.
You can check out the details of that tour below.
| Date | City | Venue | Album |
| --- | --- | --- | --- |
| October 12 | Los Angeles | Fonda Theatre | Searching for a Former Clarity / New wave |
| October 13 | Los Angeles | Fonda Theatre | White Crosses/ Transgender dysphoria blues |
| October 15 | Toronto | Danforth Music Hall | Searching for a Former Clarity / New wave |
| October 16 | Toronto | Danforth Music Hall | White Crosses/ Transgender dysphoria blues |
| October 18 | Sayerville, NJ | Starland | Searching for a Former Clarity / New wave |
| October 19 | Sayerville, NJ | Starland | White Crosses/ Transgender dysphoria blues |
| October 22 | Boston | Royale | Searching for a Former Clarity / New wave |
| October 23 | Boston | Royale | White Crosses/ Transgender dysphoria blues |
| October 24 | Baltimore | Ram's Head | Searching for a Former Clarity / New wave |
| October 25 | Baltimore | Ramshead | White Crosses/ Transgender dysphoria blues |
| Nov 1,2,or 3 (TBA) | Gainesville | Fest | Searching for a Former Clarity / New wave |
| Nov 1,2,or 3(TBA) | Gainesville | Fest | White Crosses/ Transgender dysphoria blues |