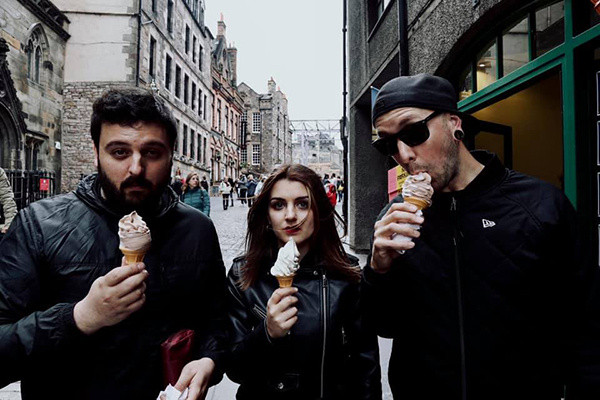 Last week Punknews premiered the new video for Teenage Bubblegums' song "In Limbo," the title track off of their new album. Today we are excited to premiere the entirely of the album In Limbo for you! Due out September 13th on Monster Zero Records, you can take a listen to the whole thing today (and I highly recommend that you do).
This Italian trio, now in their 10th year together, is anchored by siblings/dual-vocalists Billy (guitar) and Aly (bass), while Mingu keeps up the tempo with his blisteringly fast drumming.
Kevin over at the label has this to say about the album:
Limbo is a state of oblivion, an obscure standing of shame and fear where nothing happens or changes for a long time. On their third album 'In Limbo', Italian punkrock trio blasts through 10 poppunk smashers filled with sadness, angst and despair. Boy/Girl vocals, buzzsaw guitars and a backbeat to die for. Let's just hope they don't…
Teenage Bubblegums' previous album, Days of Nothing was released in 2016, also on Monster Zero. You can pre-order the new album on vinyl here, or as a digital download here after checking out the full stream below.