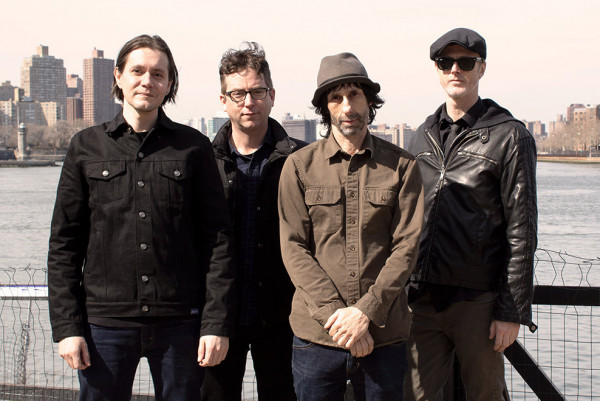 Last month, Dark Horse announced that they were going to release their debut EP. The band includes members of Verbal Abuse and Morning Glory with Andy Schuman on Vocals/Guitar (ex Verbal Abuse / Handfullaflowers), Early Gates on bass (ex Morning Glory, Regressives), Michael Rasmussen on drums, and Ben Cadillac on guitar.
Today, we are excited to debut a track from the new release! "Crosstown Train" is rooted in energetic, charging punk while keeping a melodic edge. This is a ripping track thet goes down smooth.
Hard Rain is out September 27 and you can pre-order it here!. Meanwhile, check out "Crosstown Train" below, right now!