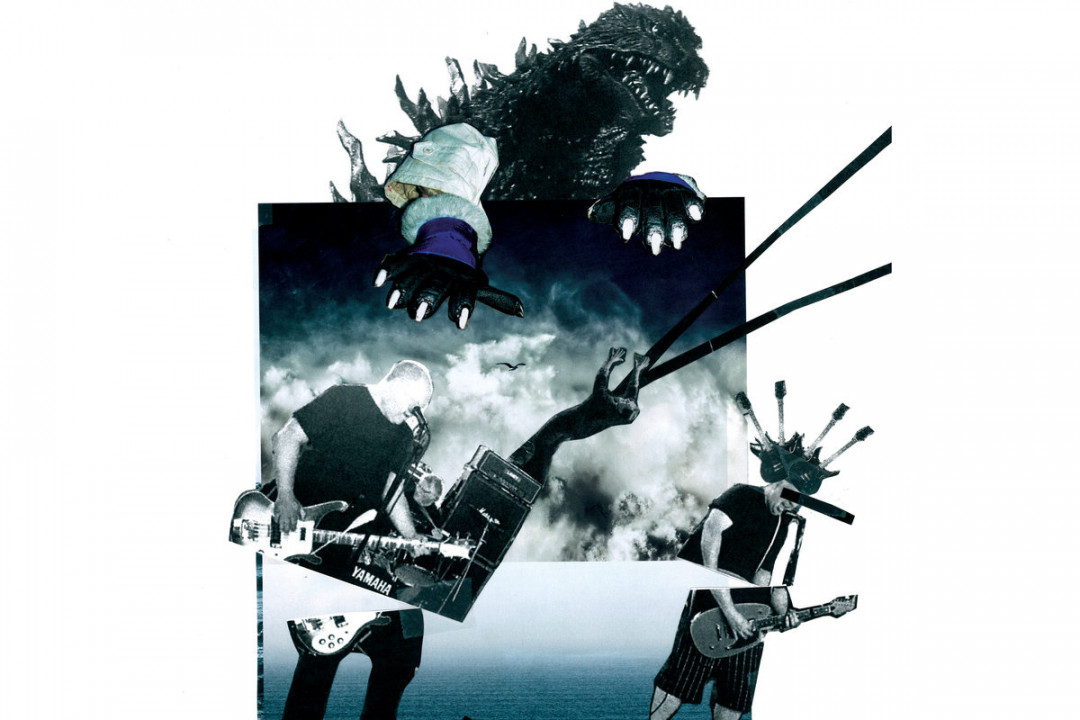 Philly's Flag of Democracy aka F.O.D. have been tearing through hardcore ripper after hardcore ripper for an astounding 37 years now! They've never broken up, never went on hiatus, never taken a break- just decade after decade of 100mph hardcore that in true Philly style, snaps between vitriolic anger and a sort of goofy whimsy.
To that end, SRA records has been on a reissue campaign of the band's entire discography. And now, we're up to the reissue of 2001's oft (and wrongfully) overlooked LP FODWORLD. The release was something of a rejuvenation for the band, as they were influenced by bands that they had influenced, and they incorporated crazier, weirder, meaner elements into the tunes such as blast beats and avant-garde experiments.
The new SRA version, which is out November 8, remasters the album and gives it a new cover designed by Solarized singer and Arkdust author Alex Smith. And on top of that, the cassette version comes with an exclusive live show, recorded in 1999 at The Killtime in Philly.
F.O.D.'s Jim Mcmonagle spoke to Punknews about the reissue: "This was a fun record to make.. we had done two tours of Europe at this point and had taken in a lot of what we heard while touring and what was happening in underground music globally, playing around with blast beats and noise. We had become aware that we were part of a bigger scene than just Philly or even the US. We had kindred spirits in south east Asia. There was killer hardcore coming out of Russia… we were playing with bands from South America and Japan. we found out we were a kult band in Europe! I think this kept us from becoming a formula or nostalgia band. We knew whatever we recorded no matter how weird or different it would still be FOD."
Today, we are thrilled to bring you two of the remastered tracks. You can pick up the album here and check out the two new tunes below, right now!