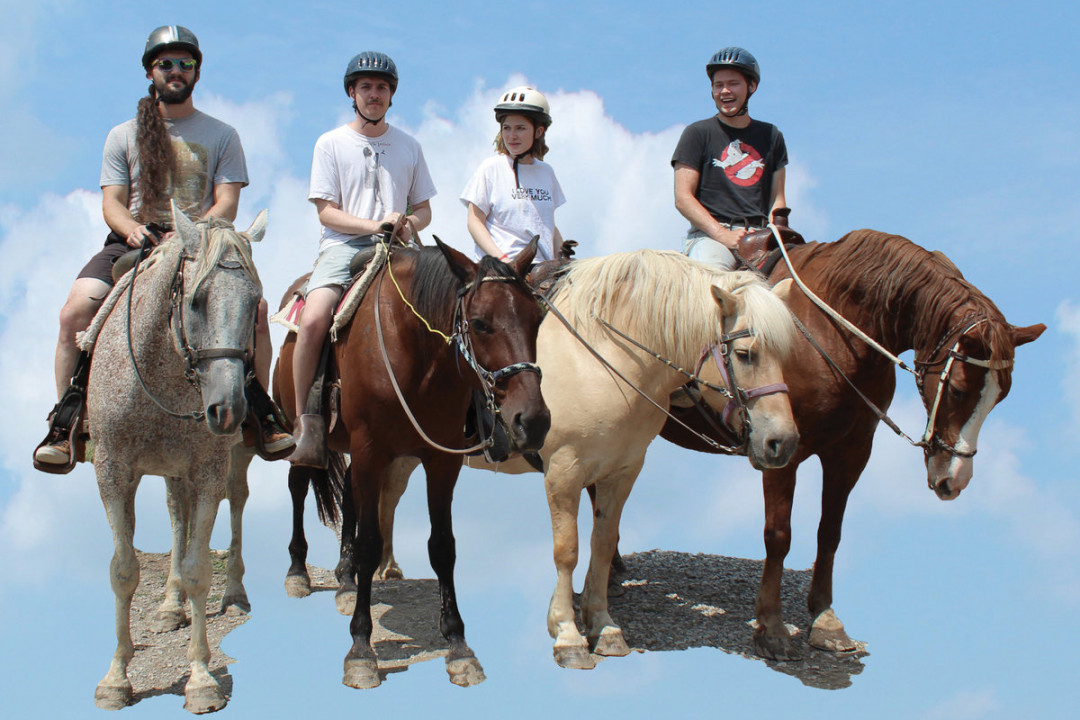 Toronto's art-punk quartet Luge premiered their new video for "Up & Up" this week at Some Party. The new song follows up their 2018 album Tall Is Just a Feeling, and continues that record's mission of deconstructing and recombining the elements of a traditional rock song into something weird and new. Luge lunges from moments of abrasive punk to angular no wave, flipping at random from fleeting moments of perfectly hooky pop into oblique, bass-driven art-funk. The "Up & Up" video finds the band, and a cast of perhaps familiar Toronto musicians, cast as the characters in a 90s-style fighting game. You can check it out below!
The band commented to Some Party:
"'Up & Up' is our latest single that combines all the spices on the rack. It is a narrowing tunnel that fills with illness and textiles. The song manifested from the digital realm and, consequently, inspired the video. Our ambitious idea of an old school video game aesthetic was brought to fruition by our close collaborator Isaac Roberts. His visual prowess helped us make the best of a makeshift green screen and second rate actors."
"Up & Up" was recorded by Stephen Pitman (Tallies, Chladny) at Dining Room Studios. Jackson Willows mixed and mastered the track. You can pick a digital copy of the song up Bandcamp. Luge is Cam Fraser, Kaiva Gotham, Tobias Hart, and Stu Mein.