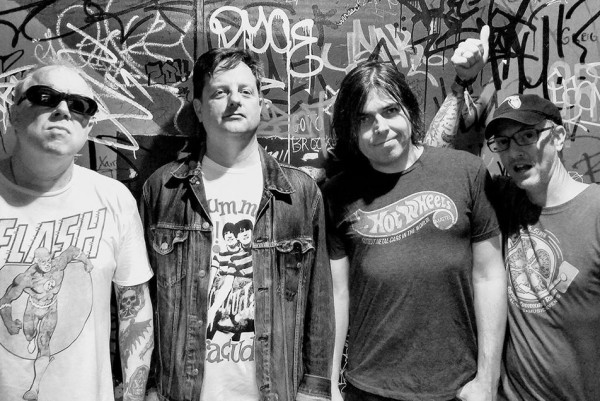 Today, we are excited to debut the new track by Down By Law!
Dave Smalley and crew have been kicking out the melodic punk jams for thirty years now! So, to celebrate, Smalley, along with longtime members Sam Williams and John Di Mambro wanted to release a special live album. Instead of cutting a live release in cavernous club with bad acoustics, the band recorded a live set in one take, without breaks, in the studio. In doing so, the band were able to make a live album that sounds what a live show actually sounds like, as opposed to what a live show sounds like when recorded from the mixing board. Plus, the band mixes in the hits with some rarities in order to give the hardcore fans some treats.
Williams spoke to Punknews about the live rendition of "Johnny Law": "From one of our much lesser known albums. Years ago, several people told me they heard it on a commercial for an action movie marathon on cable TV. Fitting. Anyway, it never got a fair shake in the mix department. I think this version sounds rad, sonically."
Quick Hits: Live In Studio is out October 4th via Kung Fu Records. You can pick it up right here. Meanwhile, check out the new live version of "Johnny Law" below, right now!