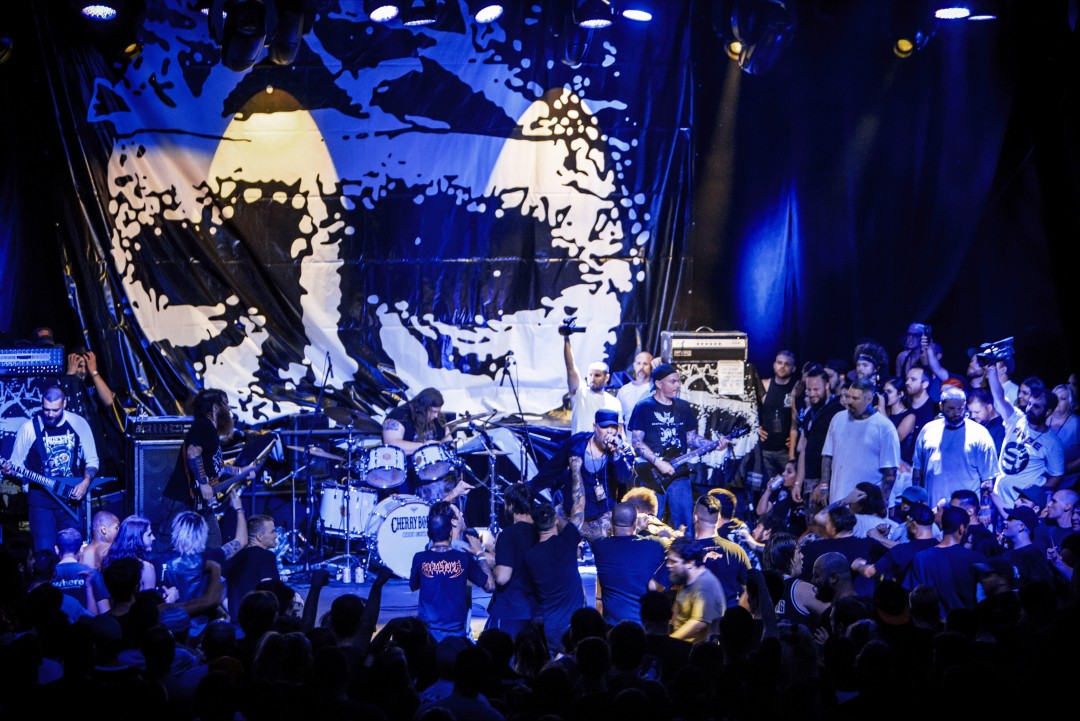 Today, Integrity announced that they are releasing archival versions of some of their earliest records. The Harder They Fall demo tape is being reissued as a 7-inch with the original recordings on the A-side. The B-side features the recordings remixed by Integrity frontman Dwid Hellion's Psywarfare.
The band is also releasing a new version of the debut album Those Who Fear tomorrow. The new version is described as the "unmixed" version and features the original track recordings laid down without any studio modification, mastering, mixing or effects. Hellion stated: "Earlier this year, I had the TWFT reels transferred from analog to digital. The studio handling the transfer provided me with reference audio of what was on the reels. I was surprised to hear how the contents unmixed, actually sounded great. So this limited edition record shares that recording. There are no FX, no level changes, it's just the raw recording naked for all to experience."
You can hear all of it below. The physical versions are out via Germany's Backbiter records later this month.