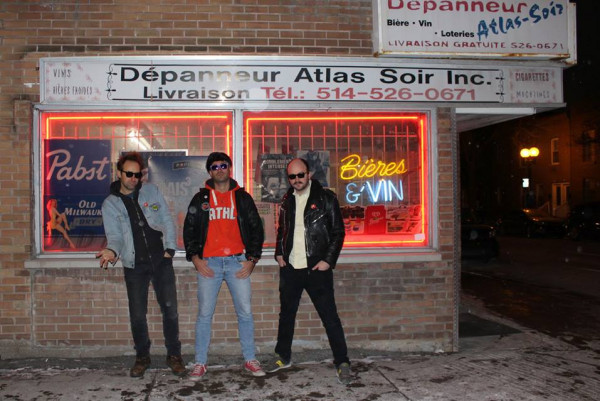 We're thrilled today to debut two new tracks from the Montreal power-trio Bambies. The group brings together musicians from Costa Rica, France, and Quebec to find common ground in snotty, 77' style punk. Imagine The Briefs playing classic Chuck Berry riffs. The band's high energy new single features the anthem "Red Guitar" backed by "Black Hands," available for preorder now from the upstart Reta Records on black or limited red wax. You can stream both tracks below.
"Red Guitar" / "Black Hands" was recorded in Montreal by Matt Damron, with Harris Newman mastering. Sami, Franki and Feli of Bambies recently travelled to Mexico, where the band recorded 13 new songs with Diego Mier of Mexico City psych group Build a Vista. That album remains in the works for a future release.
This story is part of a reporting partnership between Punknews.org and Some Party, a weekly newsletter covering independent Canadian rock music. Subscribe at someparty.ca.