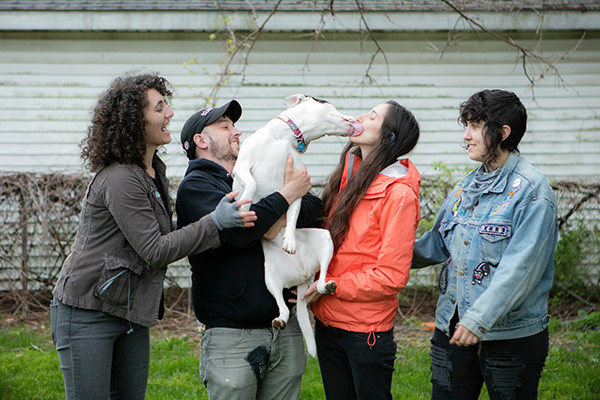 April Hartmann (Apes of State), along with Rib Fest Records, has perpetrated a tongue-in-cheek hoax upon their fan bases in regards to Apes of State's upcoming release, which led to eager fans getting something not quite what they were expecting.
It started this morning when Hartmann posted the following to her social media:
I highly warn against working with Brandon Walsh (Punk with a Camera/Rib Fest Records) on any kind of release/business endeavor.
Further along in the comments section, she described a dispute over the amount of yellow and black vinyl copies of the new album Walsh would sell in his store vs. how many copies Apes of State would have to sell on their own. She then claims that Walsh threatened to leak the new album prior to its November 12th release date.
Shortly after, Walsh posted the following:

April Hartman doesn't care about her fans. She only cares about money. #dontbuysplitpeas" followed by a link to rib fest records band camp page and pointing to the album "pipe-dream-leaked".
Eager fans and curious onlookers who followed the link were greeted with thirteen versions Rick Astley's "Never Gonna Give You Up," covered by artists who are friends with the band and label.
Pipe Dream by Apes of the State is due out on November 16th via Rib Fest records. For now, you can stream the entirety of the "leaked version" below.