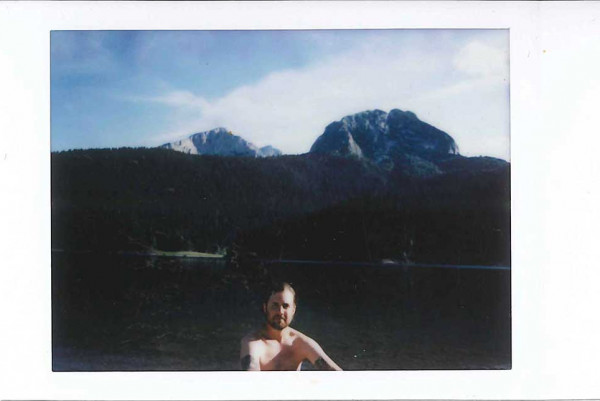 Peter Johnson of the Toronto post-hardcore groups Low Sun and Shahman is hitting the road this week in his Tang guise for a tour of the U.S. midwest. He'll be playing alongside Milwaukee's Cairns. This will be Johnson's first solo tour as the pensive, low-fi Tang, promising a set filled with "scratchy 4 track loops" and "warm, droney experimentation[s] of songs" re-interpreted from the band's studio recordings. The tour kicks off on the 23rd and runs through the 27th with shows in Wisconsin and Michigan. You can find the date below
To help promote the trek, Tang released a video featuring a new song, recorded live at The Be Droom. A full-band version of the track, titled "Blurred Landscape," is due to appear on Tang's next full-length. You can check out this version out below.
The upcoming Tang record is due in December from the Art of the Uncarved Block label. It will follow up 2018's Super Happy.
| Date | City | Venue |
| --- | --- | --- |
| 10/23 | Milwaukee, WI | Frenia House |
| 10/24 | Sheboygan, WI | The Weather Center |
| 10/25 | Superior, WI | The Barbershop |
| 10/26 | Minneapolis, MN | The d'Lakes House |
| 10/27 | Eau Claire, WI | The Barnacle |
This story is part of a reporting partnership between Punknews.org and Some Party, a weekly newsletter covering independent Canadian rock music. Subscribe at someparty.ca.