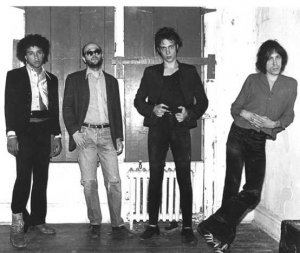 In 2015, Ivan Julian of Richard Hell and The Voidoids was diagnosed with cancer. He beat it over the following year. However, unfortunately, again, he has been diagnosed with cancer. However, this type of cancer can be combatted with surgery and related treatment.
Julian's friends released a statement: "It has evolved into a specific type that has an unpredictable growth rate, and has the potential to be imminently fatal. Because of the threat the cancer is imposing, the doctors have ordered surgery. The surgery that Ivan's doctors have prescribed would remove the cancer permanently. This surgery, however, will require months of recovery time where Ivan will be unable to work and will still need to take care of rent, insurance, and the expenses of the surgery. Because of the unpredictable nature of his type of cancer, This surgery is slated to take place within the month, and can't be postponed with risk of the cancer spreading to a point where treatment is impossible."
We wish Ivan a quick recovery.