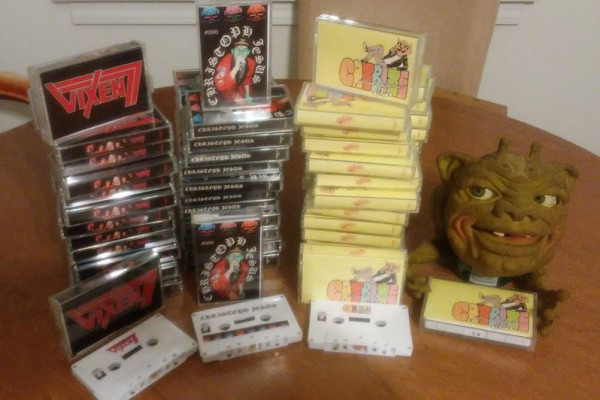 This Saturday, in Philly, we are throwing the Sonic Attack at Creep Records! The Dead Milkmen's Rodney Anonymous and Janet Bressler headline as their synth-punk band 7th Victim! But also, two-tone ska warriors Catbite, Christoph Jesus of Crazy and the Brains, and punkers Vixen77 are playing, too!
And, we've got a special surprise! At the show, we are releasing three limited edition cassette EPs! The Catbite EP includes two tastes of their new album as well a cover of The Selector's "Street Feeling," which has never had a physical release before! Christoph's tape includes three, brand new solo tracks that have never been released before, anywhere, including an awesome X-Ray Spex cover! Vixen77's tape includes three tracks that have never been physically released before, ever!
But, ya gotta come to the show to get one! Each tape is limited to 30 copies, can only be picked up at the show, and will not be repressed… see you there!
The Sonic Attack is this Saturday at Creep Records. It's all ages, doors are at 7:00pm, and we start at 7:15 sharp! You can check out the facebook event here and get advance tix here!