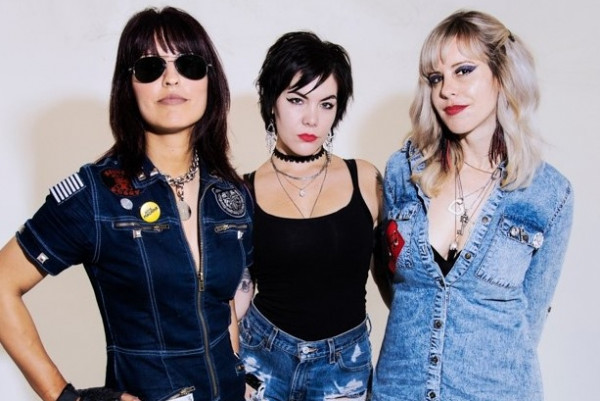 Here's a cool new band! Suzi Moon of Civet and Turbulent Hearts, Rikki of The Darts and touring member of Death Valley Girls, and and Michelle Balderamma of The Darts have formed L.A. Machina! They play gritty tunes that walk a fine line between the Dead Boys and '90s grunge-punk.
The band just recorded a bunch of tracks with Paul Roessler of The Screamers. Their debut video is called "Teenage Head" and finds the power trio reveling in a biting, feedback filled ode to the messiness of the human condition.
Suzi spoke to us about the tune: "Teenage Head is about rebelling against the wrongs of humanity, and seeking out the truth in human existence. For the video, we wanted to put a twist on the 1950's girl gang propaganda film genre with dreamy, twisted, psychedelic visuals. We were hugely inspired by the early 90's rock band Verbena."
You can check out the band here and watch the new video below, right now!