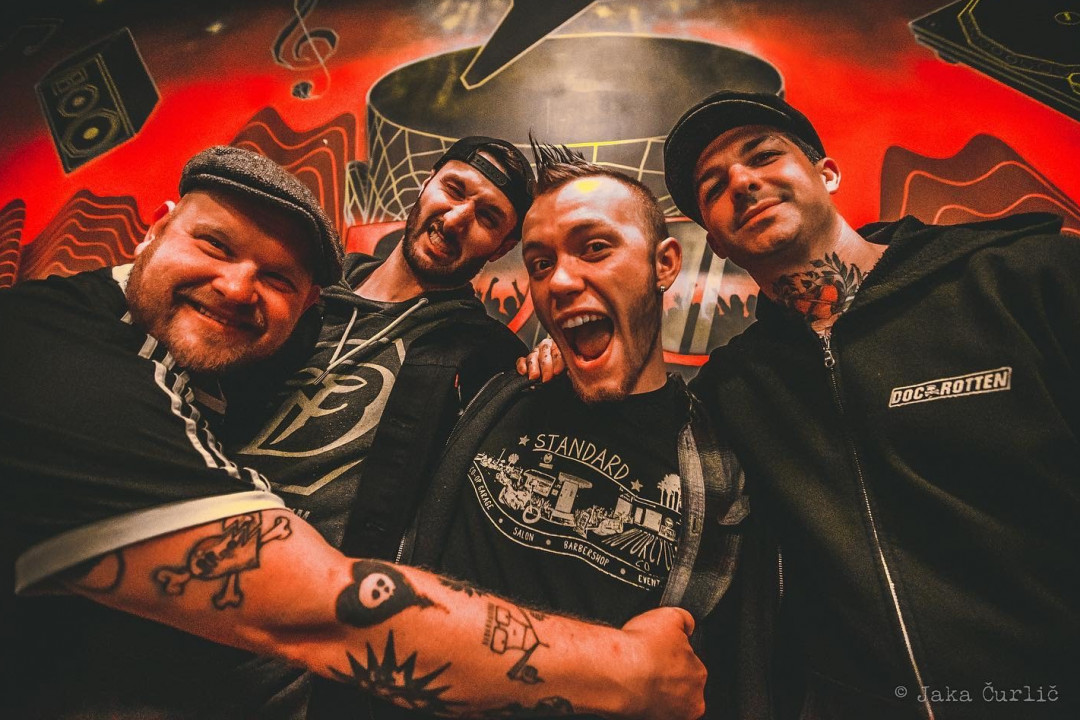 Today, we are excited to debut the new video by Doc Rotten!
The band is about to hit the road, so they released a video for "Hold Fast" which follows them on their last European tour. It's all set to a street punk meets first wave '77 soundtrack and shows the ups and downs of the touring life. Also, the intro details a disturbing discovery the band made in their tour van…
You can check out the whole album right hereand you can see the new video and tour dates below, right now!
| Date | City | Venue |
| --- | --- | --- |
| Feb 01 | Trenton, NJ | Mill Hill Basement |
| Feb 05 | Santa Rosa, CA | Working Class Productions |
| Feb 06 | San Francisco, CA | DNA Lounge |
| Feb 07 | Reno, NV | Shea's Tavern |
| Feb 08 | Sacramento, CA | Old Ironsides |
| Feb 11 | Los Angeles, CA | Rainbow Bar & Grill |
| Feb 13 | San Pedro, CA | Harold's Place |
| Feb 14 | Pomona, CA | Characters Sportsbar |
| Feb 16 | Phoenix, AZ | Krusty Palmz |
| Feb 17 | Tucson, AZ | Spark Collective |
| Feb 19 | Albuquerque, NM | The Jam Spot |
| Feb 20 | Colorado Springs, CO | Triple Nickel Tavern |
| Feb 21 | Denver, CO | 3 Kings Tavern |
| Feb 22 | Fort Collins, CO | Surf Side 7 |