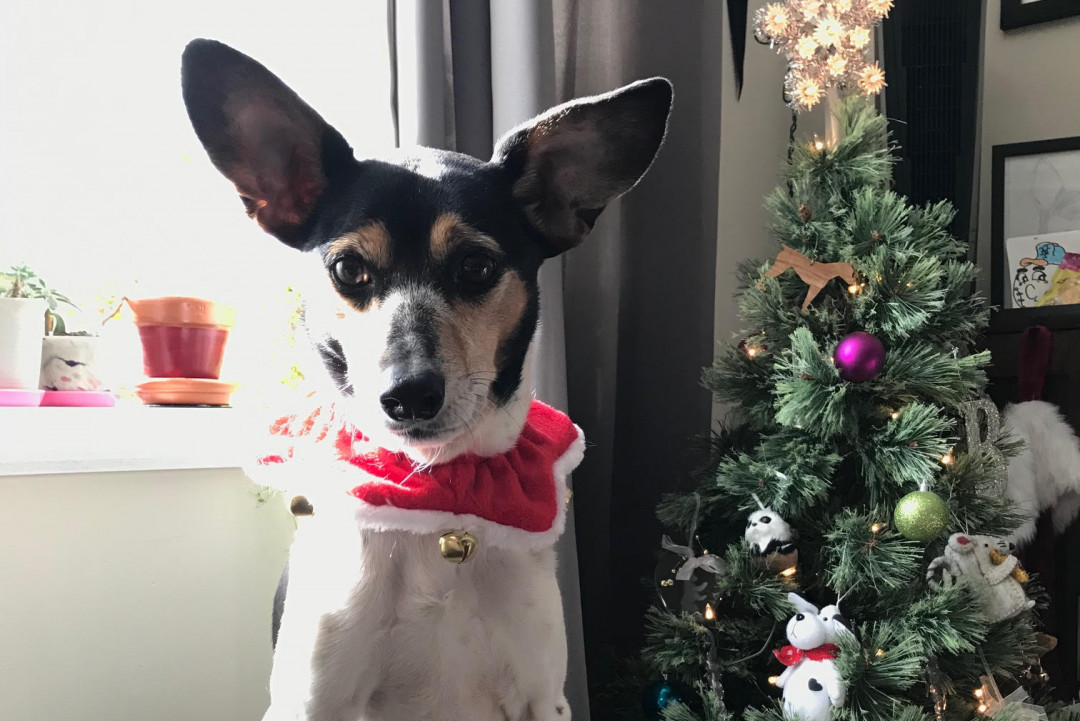 Mr. Shea is back to bring you some more guest best of 2019 lists. Mr. Shea, as aided by Punknews' Pete V, spoke to Tommy of Tommy And June and Billy Liar to see what their favorite releases of last year were. Check it out below.
TOMMY (TOMMY AND JUNE)
5. Bad Religion-Age Of Unreason
I saw Bad Religion a few months ago and they were absolutely great. I've seen them many times over the past 20 years it's one thing to be the pioneer of a certain sound of music but it's another to be the best at it. Lyrics are always great, the songs are untouchable and it's like they can put out another 10 great records 'cause they can't go wrong.
4. Cokie The Clown-You're Welcome
If anyone deserves the award for singing about what everyone is afraid to sing about, it's Fat Mike. He doesn't hold back in his lyrics and is brutally honest about everything he is singing about. Cokie The Clown is not an easy listen and not fun either, it's reflective and puts life tragedies in your face. I can't say that about any other artist I know and that's what makes this album stand out. Being a friend of Mike's, I've seen how much he takes his craft seriously and doesn't let anything slide and that's something great to have.
3. Pixies-Beneath The Eerie
There's no secret that Pixies are in my top 5 bands of all time list. When I heard that they're putting out a new record, I got excited and started thinking how does a band who's been around for so long? even with the long break in the middle continue to hash out these great albums and never lose their voice or creativity? Just that inspires me as I saw many bands that have been around for 25-30 years produce similar records or uninspiring pieces of music. To me, Pixies have the "It" factor and they always get it right with their unique sound.
2. Better Oblivion Community Center
I've loved Conor Obherst's music for quite some time now from his solo efforts as Bright Eyes and as himself. It's always great lyrically and his voice and over pronunciation of words always appealed to me and inspired me to use that approach in some of my own songs. When a buddy of mine told me about this record, there was no doubt that I would love it. I also fell in love with Phoebe Bridgers voice resulting in discovering her own solo album which came out in 2017.
1. Dinosaur Pile Up-Celebrity Mansions
This has to be my feel good record of the year. It's one of those albums I listened to most this year while cruising around with my girlfriend and belting out the lyrics. I just love this band. They match Foo Fighters "Colour and The Shape" era energy and throw in some Weezer and Nirvana into the blender. The best opener to your day.
BILLY LIAR
Little Teeth - Redefining Home (Say-10/Gunner)
I may be a little biased in this one as I toured with them earlier in the year, toured with Cory & his wife Kirsty last in 2018 and consider them some of my best friends but this is a fucking great record. Half German/half American, the members have played in many bands over the years, including Arliss Nancy, The Sky We Scrape and Captain Asshole (still touring), but this record stands up on it's own without any context. Bang it on and listen to some passionate melodic punk rock played by four best friends. Solid from start to finish.
Honeyblood - In Plain Sight (Marathon)
Stina's been one of my closest pals since we were around 12 years old. We went to school together, and both started playing in bands and writing songs around the same time, so we started playing shows together at youth clubs, churches and school assemblies - basically wherever we could play. I was in a bunch of pop punk bands where we covered early Offspring and NOFX songs and I started writing songs. Back then Stina was an incredible songwriter, and as I knew she would, she's gone from strength to strength. This, her third full-length is a fucking great dark, melodic spooky pop record. CHECK IT OUT! Oh, and she sang backing vocals on a few songs on my record, 'Some Legacy' too.
Ramona - Deals! Deals! Deals! (Red Scare)
I'm proud to say Ramona are my label buds in the Red Scare family, and this record rips. We met last year in Philly, and hung out a bunch of times since then, including a show I played this year with Steveo & The Crippling Addictions where a pipe burst and actual faeces poured out all over the floor while some of the bands were playing. Thankfully we grabbed all the merch and moved it, and I was able to play upstairs instead. To this day, I'm not sure everyone at the show realises it was actual SHIT all over their shoes. PUNK. Anyway. RAMONA! THIS SICK RECORD! I love the thrashy sound and melodies that bang around your head for days. They are catchy as fuck and also rip your heart out. The dual vocal attack really works too. I really hope we get to tour together at some point. I would love to hear these songs live every night.
The Wildhearts - Renaissance Men (Graphite)
So, The Wildhearts are one of my favourite bands of ALL time. They've been touring and releasing records since the very early 90s. Not only would I recommend every Wildhearts release, I'd also highly recommend everything Ginger has ever released solo, or in any of the other projects him or the other band members have been involved in, particularly Scott Sorry, his other band Sorry & The Sinatras, and The Yo-Yo's. I think I've seen The Wildhearts more times than I have seen any other band I haven't toured with, and I finally got to play a few shows with Ginger and CJ over the last few years, and got my first WH tattoo in 2019. This record is fucking phenomenal from start to finish. High class songwriting, politically relevant lyrics, explosive and surprising rock n roll and fantastic production. The Wildhearts and Ginger's songwriting had and continue to have a massive impact on me, in terms of writing big hooks and choruses, lyrics that mean something and keeping song structures surprising.
Micah Schnabel - Teenage Years Of The 21st Century (self-released)
Micah is a wonderful and important songwriter. He used to be one third of Two Cow Garage, but most recently can be found tearing up stages as a solo act, and with or without the band, he's truly magical. I met Micah and his amazingly talented partner Vanessa Jean Speckman when we played a handful of shows together in the UK and I've been lucky to share more stages with him in the States. This record is raw and sweet, and his shows always produce happy tears. You've really really gotta hear it. Micah and Vanessa are touring the UK with Frank Turner next year, so catch them there if you can!
Honourable mentions:
Red Scare - 15 Years Of Tears And Beers (RS)
MakeWar - Get It Together (Fat Wreck)
Billie Eilish - When We All Fall Asleep, Where Do We Go? (Polydor/Dark Room/Interscope)
PAWS - Your Church On My Bonfire (Ernest Jenning)
Better Oblivion Community Center - self-titled (Dead Oceans)
Tiny Changes: A Celebration Of Frightened Rabbit's 'The Midnight Organ Fight' (Atlantic)
New Swears - Nightmirror (Dine Alone)
Martin Simpson - Rooted (Topic)
Lenny Lashley's Gang Of One - All Are Welcome (Pirates Press)
Faith Eliott - Impossible Bodies (OK Pal)