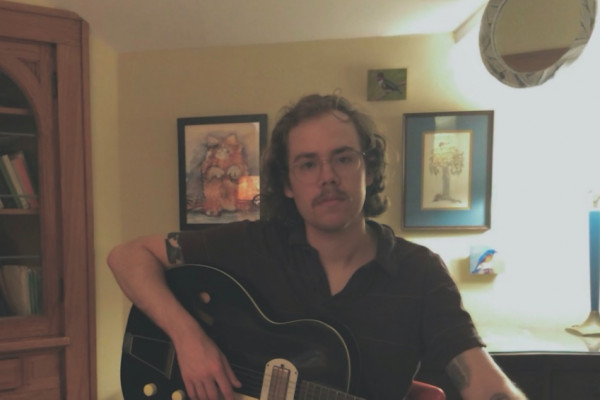 We're thrilled today to premiere "Shiver," the new video and single from Milwaukee's Cairns. A pensive and atmospheric project from multi-instrumentalist John Larkin, Cairns is gearing up for the release of This Is Also The Place later this month via Toronto low-fi rock label Art of the Uncarved Block. You can check out the clip and a few words on "Shiver," below.
Here's what the Larkin had to say about "Shiver:"
Lyrically, this song loosely follows the narrative of a high-speed close car crash, a "near death experience," in which an impact was avoided due to only luck, or timing, or instinct, the memory of which then is quickly repressed and its significance forgotten. It describes the difficulty in extracting experiences like this from memory in a way that encapsulates it accurately. Its significance depends on not what happened, but what could or maybe should have.

Sonically, the goal was to accurately capture the nylon string guitar and vocals and nest those elements within some electric guitar harmonic support and a reverb-y background. Also present are some experiments in synthesis and tape, which are blended in to create a mixture of organic and inorganic sounds.
The new set, dropping October 22, follows Empty Space // Sacred Place, an 8-song set released digitally during the summer lockdown. Look for Cairns' This Is Also The Place to also be available as a limited cassette when it arrives.