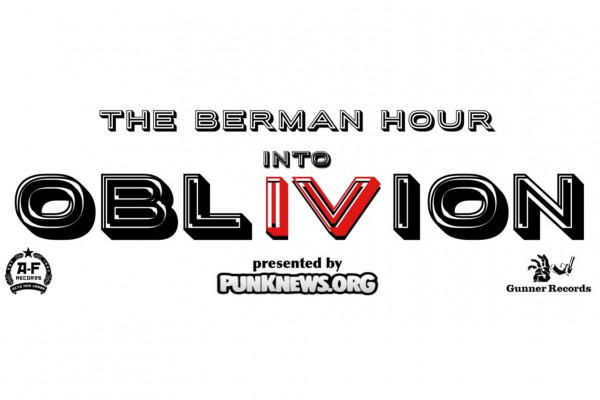 We are so pleased to bring you another special episode with The Berman Hour podcast. We are teaming up to present a exclusive first for Into OBLivION, a podcast series where singer/songwriter Jeff Berman aka Divided Heaven will be interviewing the folks involved in making his upcoming album, Oblivion. For the next few weeks we will be dropping interviews with producers Charlie Stavish, Frank Turner, Tim van Doorn; engineers Mike Bardzik and Bradley Riot; guest musicians Randy Moore, Jess Guise, Jen 'Pop' Razavi and more. Oblivion will be out February 2022 through A-F Records and Gunner Records. The release is out now, you can click here to grab your copy.
Today, we have the next installment with Jen Razavi, see below.
Jen Razavi is the lead singer of The Bombpops; the Los Angeles-based, FAT Wreck Chords band that worked their asses off the past few years to release their sophomore effort Death in Venice Beach only to have that momentum halted by the pandemic. But The Bombpops rebounded and then some. Fresh off tour with Bayside and about to embark on a tour with Dropkick Murphys, the 'pops are killing it. Jen talks about touring during covid, the stresses and rewards of doing her Patreon, living and touring in Italy with the Venetian-punk band Rumatera, sliding into The Bombpops' DM's and much more. Jen also sang on the track "Reckoning" on the new Divided Heaven record, Oblivion. Enjoy!