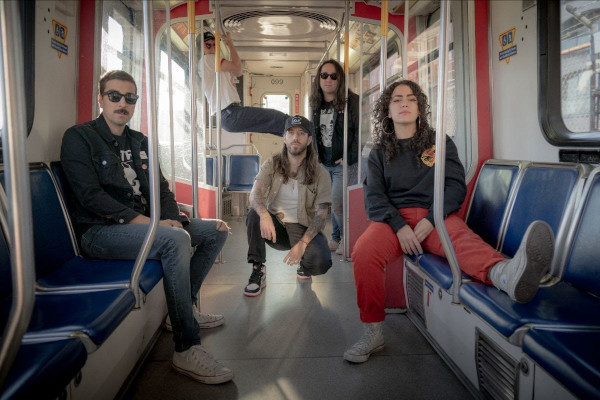 Punitive Damage have announced that they will be releasing their debut full-length album. It is called This Is The Blackout and will be out October 14 via Atomic Action Records. The band have also released a new song called "Drawn Lines". Punitive Damage will be playing a handful of shows in Western Canada this fall and released their EP Strike Back in 2021. Check out the song, tracklist, and dates below.
This Is The Blackout Tracklist
1. Pure Bloods / This Is The Sixth Sunrise
2. Nothing
3. Drawn Lines
4. Fool
5. Big Man
6. Race To The Grave
7. Resistance Within A Breath
8. Legacy
9. Sangre Y Oro / The Blight of Christ
10. Bottom Feeder
11. ¿Que? ¿Me Tienes Miedo Ahora?
12. Leech III
13. This Is The Blackout
| Date | City | Venue | Details |
| --- | --- | --- | --- |
| Sep 24 | Vernon, BC | Record City | w/ Bootlicker |
| Oct 21 | Vancouver, BC | TBA | w/ World of Pleasure |
| Oct 22 | Calgary, AB | Meadowlark Hall | w/ Mortality Rate |
| Oct 23 | Edmonton, AB | The Aviary | w/ Mortality Rate |