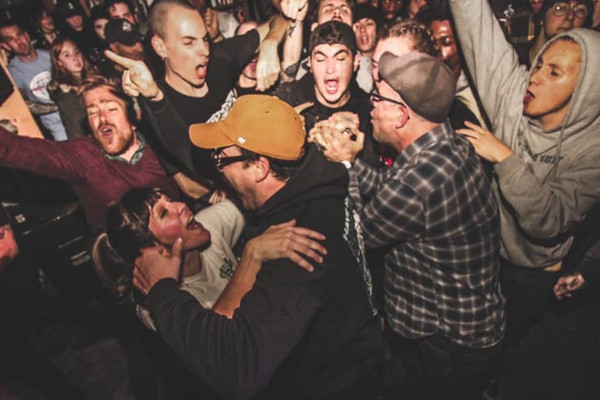 Denver-based hardcore punks Faim have released a new song. It is called "Opus" and is off their upcoming album Your Life and Nothing Else due out March 3 via Safe Inside Records. Yesterday (January 5, 2023), the band announced that this would be their final album in a statement on Instagram which reads,

"Tomorrow at 12 EST, our final record, "Your Life and Nothing Else," will be available for preorder through Safe Inside Records. This is a record we never thought we were going to write, but we are so thankful we did. It's a culmination of all the thoughts and feelings and energy of this band. We will be touring through the summer and then playing a final show in October. This announcement is bittersweet. We are thankful to @safeinsiderecords for believing in us and supporting us to the end. Thank you to @maxyardbird for the painting and @jamescarrolldesign for the design. And thank you to @atomic_garden_east for recording with us again. There will be only one pressing of this record, so make sure you get it before it's gone. We love you all. Thank you for everything."
Faim released their two-song single Uninhabitable in 2022 and released their album Hollow Hope in 2020. Check out the song below.