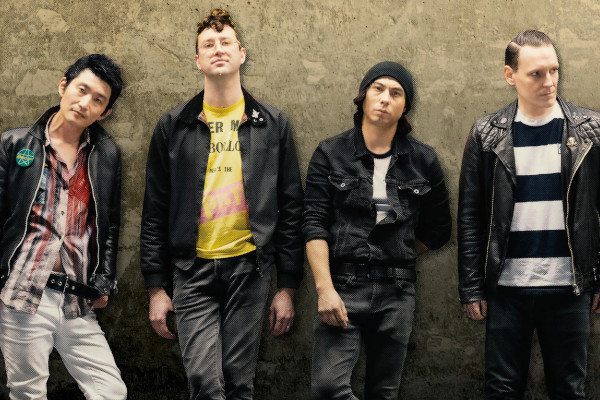 Today we are thrilled to bring you the premiere of the new song by Los Angeles-based power pop punkers Rough Kids! The song is called "Big Fan" and is off their upcoming album The Black and White and Grey. Speaking to Punknews Ethan, the vocalist and rhythm guitarist, said of the song,

"As memory serves, "Big Fan" was the first song written for the album. Vocalist and lead guitarist Tsubasa brought the music in, nearly fully fleshed out and I wrote the lyrics.  I'd been listening to stuff like Thomas Function and The Hold Steady where the lyrics were telling stories and/or building worlds and thought it might be fun to try to write the album in that style. I was fairly happy with how this one came out, but realized when I sat down to write lyrics for the next track "Feels So Real" that it was getting pretty campy, pretty quick and wasn't sustainable across 12 songs.  It worked better on its own as a take on the insanity of the Yolanda Saldivar(s) and Mark David Chapman(s) of the world."
The Black and White and Grey will be out March 3 via Dirt Cult Records and you can pre-order it right here! Listen to the song below.