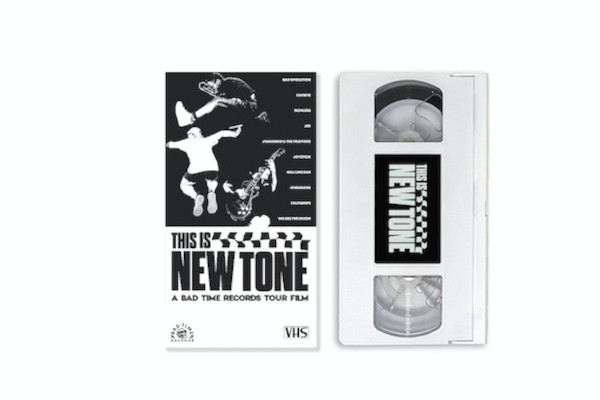 Bad Time Records have announced that they are working on a concert film and documentary called THIS IS NEW TONE. The documentary will be based on the upcoming US Bad Time Tour which features We Are The Union, Catbite, and Kill Lincoln on all dates plus Omnigone, Joystick, Bad Operation, and J. Navarro and The Traitors playing support on select dates. That tour will begin in March. A description for the film reads in part,

" Much in the spirit of the film "Dance Craze", the film will primarily center on multi-camera live performances from throughout the tour, but will also document the bands and crew as they embark on this full-US venture.  Featuring interviews from current band members, scene veterans, new fans, and ska legends, the film will also attempt to examine the current state of the modern ska punk scene, how it fits into the broader arc of ska's history, and try to discover if the perceived "resurgence" is accurate or inflated. With many of the Bad Time Records bands rapidly growing, now is the perfect time to document the trajectory of the bands and the impact of the community.[…]In the process of making the film, we will have a camera and sound crew documenting all 22 dates of the 2023 Bad Time Records tour.  Hours of interview footage has already been captured, and the majority of the remaining filming will take place during the tour in March, June, and July of 2023.  We are currently aiming for a December 2023 release of the film."
Bad Time Records owner and Kill Lincoln singer Mike Sosinski will be directing, editing, and animating the film and Rae Mystic, Brent Friedman, Robert Menzer, G Leonardo, Sofia Dupre, Aaron Cranes, Andrew Sacher, Kitzy Sound, and Devon Kay are also involved with the film. A Kickstarter has been created to help fund the film. Check out the trailer below.