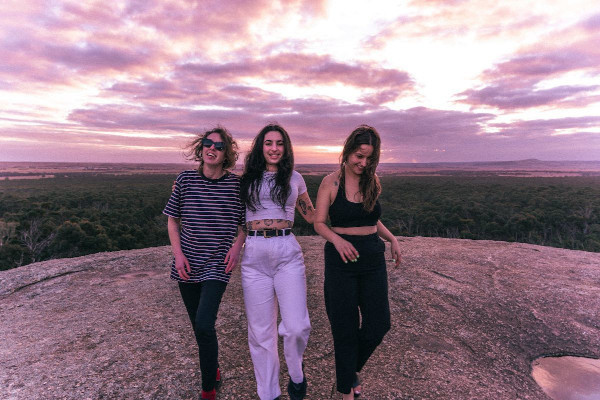 Camp Cope have announced that they are breaking up. The band announced this in social media post on Instagram in a statement announcing their final show which reads,

this is a special one - our LAST EVER Naarm/Melbourne show @brunswickmusicfest with the incredible @barkaa__ can't think of a more fitting farewell x photo by @kanye_lens CAMP COPE 2015-2023"
Drummer Sarah Thompson also released a statement on Twitter which reads,

"obv more to come, but for now, 4eva thanks to all the ppl who were there through the thick & thin. the music industry is a bin fire but that can be dealt with when you have the legends you all are keeping you sane. fire your manager, burn the joint down, morals over $. love x"
Camp Cope released their album Running With The Hurricane in 2022.