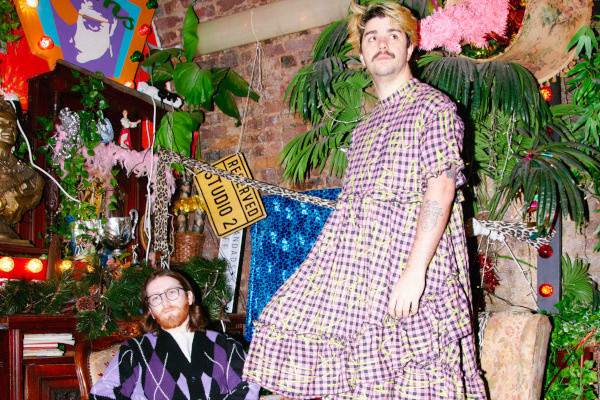 London, UK-based duo Death Goals have announced that they will be releasing a new album. It is called A Garden of Dead Flowers and will be out May 5 via Prosthetic Records. The duo have also released a video for their new song "Faux Macho". The video was shot at W.N Studios in London and was produced and directed by David Gregory. Death Goals released their album The Horrible and The Miserable in 2021. Check out the video and tracklist below.
A Garden of Dead Flowers Tracklist
1. Genderless Clones Of Gameshow Hosts
2. A Garden Of Dead Flowers
3. Ultraviolence
4. Loveless
5. P.A.N.S.Y
6. Death Goals In Cursive
7. I Wouldn't Be Caught Dead (Taking A Bullet For You)
8. If I'm The Enemy Then Who's The Protagonist?
9. Last Night I Had A Dream About Death
10. Year Of The Guillotine
11. Faux Macho