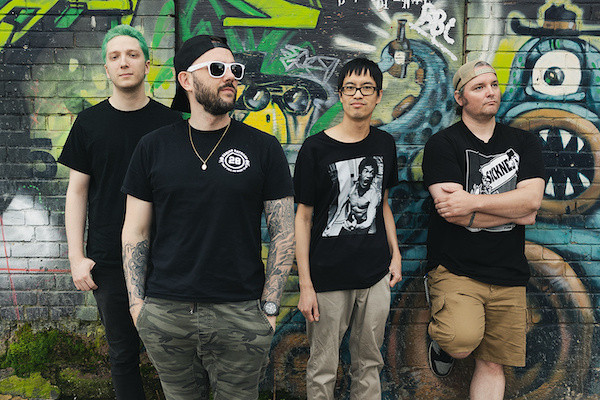 Toronto pop-punkers Wasting Time get sentimental with their new single "When I'm Gone," a perfect offering for Valentine's Day (and one that's perhaps more necessary once you've realized that the holiday has come and gone). We're thrilled to premiere the track here at Punknews today in concert with our Canadian music cousin Some Party. The new song follows up on Wasting Time's 2022 LP, Once More Without Feeling.
The band had this to say about the tune:
"Our latest single, 'When I'm Gone' is a stand-alone Valentine's Day week release. This predominantly acoustic ballad was recorded, mixed and mastered by Matt Gauthier in Hamilton earlier this year. The song was written just before our Canadian tour last summer, and was inspired by the feeling of being away from a loved one for an extended period of time. While we do consider ourselves to be a pop-punk band, we are also inspired by classic rock/pop artists outside of that subgenre and are happy to release a song highlighting these influences."
Once More Without Feeling arrived in March of 2022, distributed through Paper + Plastick. Steve Rizun (The Flatliners, Junior Battles) recorded that 10-song collection at Drive Studios in 2020 and 2021.
Heavily influenced by heart-on-the-sleeve classics like the Smoking Popes, No Use For a Name, and the Alkaline Trio, Wasting Time's been active since 2017. Their currently undetailed third album's slated for release sometime later this year. The group features Mad Vlad on guitar and lead vocals, Mike on bass, Mark on lead guitar and Nick on the drums. You can follow the band for updates at Bandcamp, Facebook, Instagram, Twitter, or Spotify.
This story is part of a reporting partnership between Punknews.org and Some Party, a weekly newsletter covering independent Canadian rock music. Subscribe at someparty.ca.