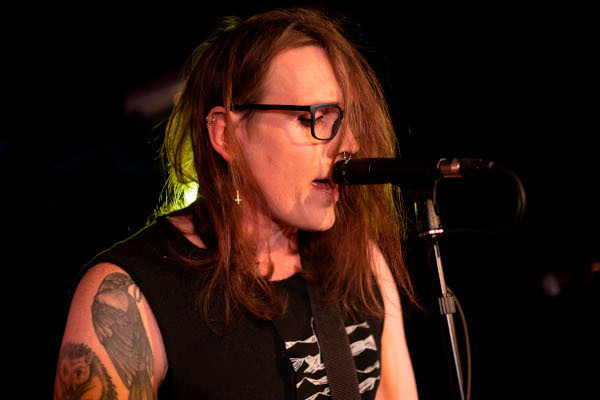 Today we are delighted to bring you a premiere of the new solo track by punk songwriter extraordinaire (who you might know from Cluttered, Crisis Party, or one of her many other awesome bands) Matty Grace! The song is called "Napathy and Exhaustion" and is off her upcoming record Blemishes and Scars: A Collection. Speaking to Punknews, Matty said of the track and upcoming record,

"'Napathy and Exhaustion' is a song about feeling beaten down and stuck in the cyclical nature of day-to-day mundanity. It was writiten pretty quickly after relocating from Halifax and it conveys a lot of feelings. Big surprise.

Blemishes and Scars as a full piece of music is a collection of songs that is more of a gathering of odds and ends of things ranging from the newest, "Napathy and Exhaustion", to an EP that was written during the early pandemic, to reworkings of past bands, to an Against Me! Cover from 2017. As per usual Becca Dalley of Cluttered and Book Buddies lends their vocal presence to these songs and some of these are actually some of our earliest collaborations. I'm stoked to have this compiled and excited for it to see the light of day!"
Blemishes and Scars will be available digitally on March 3 (which is the next Bandcamp Friday!). Listen to the new track below right now!