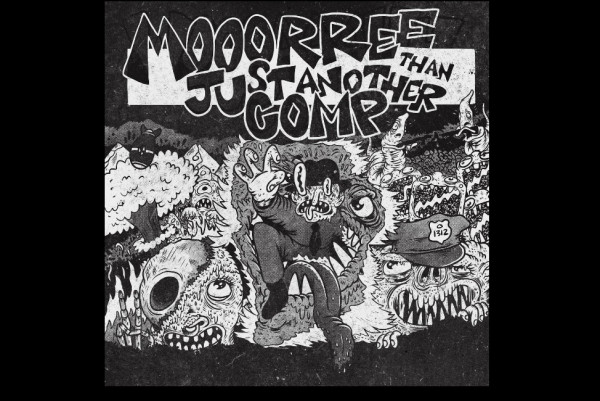 I know it, you know it, we all know it- Operation Ivy is as good as it gets! To celebrate the iconic band, Sell the Heart Records and Lavasocks Records are releasing a HUGE Op Ivy tribute album. Not only does it include dozens of killer bands, but it also has a cover of almost every Operation ivy song ever written- including some of the super rare ones that never got a studio rendition!
Mooorree Than Just Another Comp is a 33-track, Double LP and features Op Ivy cuts from We Are The Union with Eve 6, Catbite, Neckscars, Matamoska, The Raging Nathans, The Chinkees, Omnigone, Flying Raccoon Suit and more. Plus, a portion of the proceeds go to 924 Gilman.
On the release, Catbite covers "Healthy body" and Michael J. O'Connor covers "Uncertain." We are THRILLED to debut each track.
Speaking to Punknews, Catbite said, "We all really really like Op Ivy. They're one of those bands that has a very special meaning to each of us, so it was a no brainer when we got asked to do a cover. As for why we picked this song, our drummer, Chris originally brought Healthy Body to the table. It's a deep cut on the record, like the third from last song, that in our collective opinion doesn't get talked about like some of the songs from the first half. And the sentiment of a person/people having a "healthy body" while also having a "sick mind" has always resonated with us."
O'Connor added: "Few bands hold such mythical, divine, and unknowable mysteries in my mind as Operation Ivy does. Their songs are the pages of an archaic text upon which kingdoms were built and true messages were ultimately lost. Covering "Uncertain" felt like getting to rewrite The Dead Sea Scrolls and I couldn't have been more honored."
You can pre-order the new album right here and right here!
AND, you can check out Catbite and O'Connor's tunes below, right now!