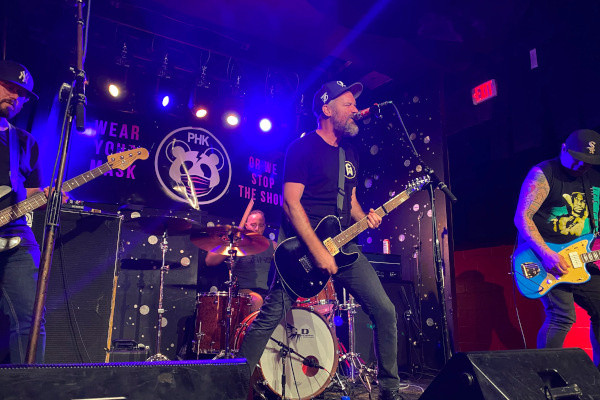 Today we are thrilled to bring you the premiere of the new video by Winston Salem punk rockers Wolves & Wolves & Wolves & Wolves! The video is for their new song "Empires" and was directed by Dog City Drifter. Speaking to Punknews, vocalist and guitarist Brian Young said of the song,

"It's about the Fox News generation, the people who bought into the unfounded fear of everything, the ones who hold their anger closer and dearer to their hearts than the future they're leaving for their children and grandchildren, the sad humans who would unload a full clip into their own shadows if they didn't already know what it was they were seeing. It's hard to have hope in anything these days but nothing lasts forever, so that's something I guess."
"Empires" is off the band's upcoming album cursecursecurse which will be out April 7 via A-F Records and Gunner Records. Watch the video below!