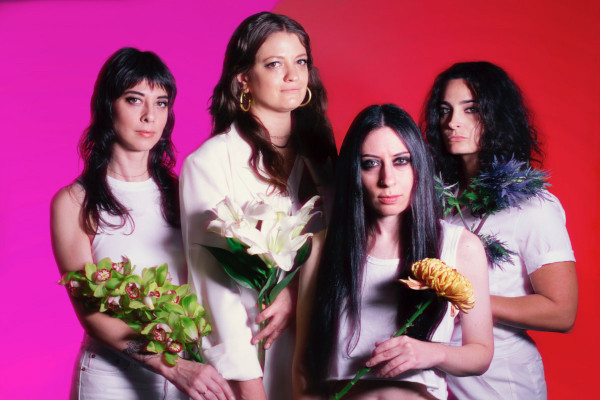 Today we are stoked to bring you the premiere of the new video by Brooklyn-based punks Desert Sharks! The video is for their song "Medusa" and was created, produced, and partially shot by lead vocalist and bassist Stephanie Gunther. The video also features footage of the band playing Econolodge in Brooklyn which was shot by Sam Gelertner and Katie Ortiz. Stephanie said of the song,

"Medusa is this Greek mythological icon of power, sensuality, and strength in the face of assault and trauma. Growing up, I only saw her referred to as a monster - something to be feared and destroyed. Now I see her as this symbol of feminism and fortitude that not even death can diminish. I wanted to write a song about her experience told from her own perspective. I suppose it's an anthem of feminine rage and reclamation of power."
"Medusa" is off Desert Shark's upcoming EP The Tower which will be out March 31 via Substitute Scene Records. Watch the video below!