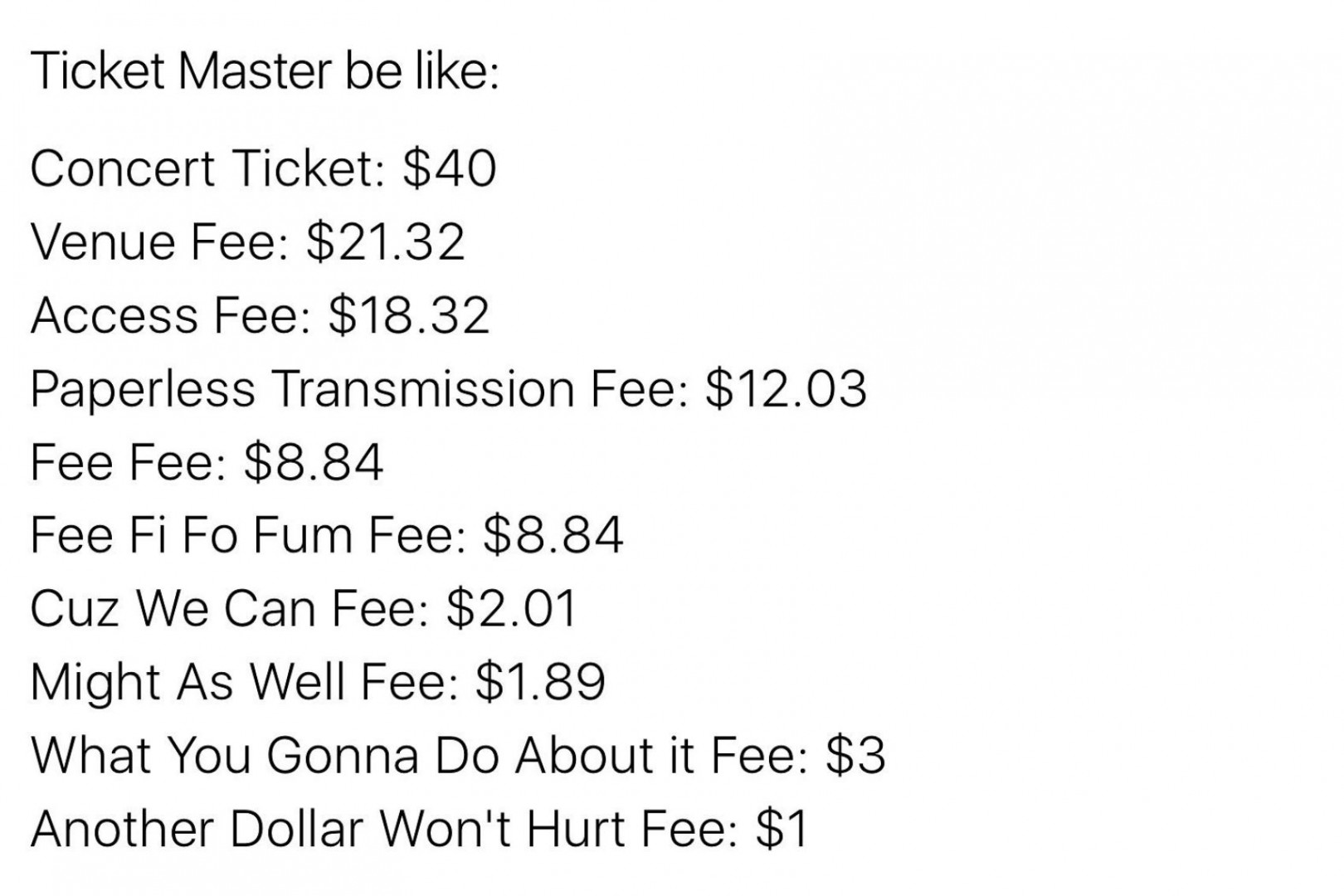 Last week, The Cure announced their first North American tour in almost 10 years. As part of their deal with ticketmaster/livenation, the Cure demanded that ticketmaster refrain from using a dynamic pricing model. A dynamic pricing model is where if demand for a certain act is very high during the initial sale period, ticketmaster will then raise the ticket price unilaterally. That is, depending on when you check out, the price for the same seats may fluctuate from between, $80 to $300 dollars, as ticketmaster's systems identifies hot shows, acts, and seats. Ir is also worth noting that ticketmaster specifically apportions a number of tickets that go directly to third party sites before general on sale public. This also affects demand for tickets. A few years ago, Metallica was forced to admit that they actually received a profit from tickets sold directly to third-parties at inflated prices, but that scandal did not affect the band significantly.
The Cure were against this practice, so as part of their deal with ticketmaster, they demanded static ticket prices (tickets that are the same price no matter how high the demand is). It may be worth noting that Ticketmaster/Livenation owns the vast majority of venues that can handle a band of the level of the fame of the Cure, and of course, all those venues require that ticketmaster is the ticket selling service.
However, when tickets went on sale recently, many fans were shocked to discover that ticketmnmaster, instead of using dynamic pricing, simply drastically increased their service fees. for some purchasers, $80 tickets were charge processing fees of over $80… that is, buyers ended up paying $160 for $80 tickets… with all of the fees going to ticketmaster.
Ticketmaster/livenation, who has bene under fire of being a monopoly multiple times but has always avoided being subdivided, did not issue a statement. Robert Smith of the Cure did issue a statement, however: ""I am as sickened as you all are by today's Ticketmaster 'fees' debacle. To be very clear: The artist has no way to limit them. I have been asking how they are justified. If I get anything coherent by way of an answer I will let you all know."