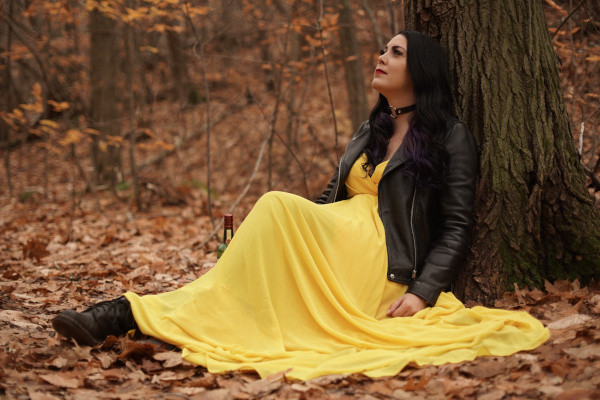 Today we are stoked to bring you the premiere of the new single and video by Toronto-based ska band Amy Gabba and The Almost Famous! The video is for "One of My Mistakes". It was edited by Marty McGowan and features stock footage courtesy of Corby Chapin. Speaking to Punknews about the track, Amy said,

"I wrote this song about wanting to do things differently. In life, in relationships, and with this record. As soon as we recorded it, we knew we had something special and everyone involved felt that it should be the first single. It's also a very hopeful song- which I think sets the tone for this album. Learning from your mistakes and turning pain into power."
"One of My Mistakes" is off Amy Gabba and The Almost Famous' upcoming album Screaming at the Top of My Lungs which will be out June 24 and you can pre-order (and help fund!) it right here . Watch the video below!