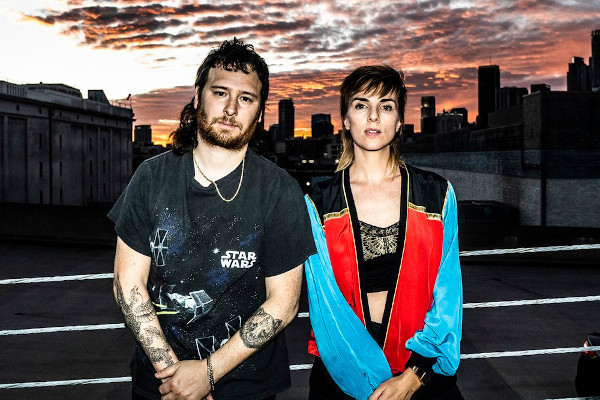 Today we are thrilled to bring you the premiere of the new video by Los Angeles-based glam punks Broken Baby! The song is called "It's Only Rock and Roll (But I Hate It)" and the video was directed by Charles Pieper. Speaking to Punknews about the video, lead vocalist Amber Bollinger said,

"We were lucky enough to work with our very talented director friend, Charles Pieper, on this one. He had the idea and helped us put it all together by bringing onboard Daniel Marks to ensure that I looked absolutely amazing (and frightening!). I'm essentially an expressionistic angry robot, frustrated with the state of rock and roll, which is intercut with me appearing to be dressed in classic rock looks - Kurt Cobain, Alice Cooper, Debbie Harry, one of the Beatles (choose one). It's basically a fun house of rock and roll cliche personalities."
"It's Only Rock and Roll (But I Hate It)" is a standalone single and will be out everywhere tomorrow via Poor Man Records. You can listen to the song on Bandcamp right here. Watch the video below!