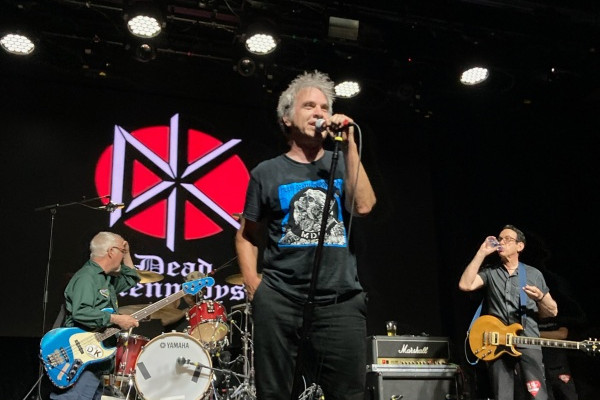 Dead Kennedys have announced UK and Ireland tour dates for May. These are the first dates announced since the passing of DH Peligro and the band has dedicated this run of shows to him, naming the tour the "DH Power Tour" in tribute to his work. A statement released along with the dates reads in part,

"Dead Kennedys will be performing their first shows since the recent passing of drummer DH Peligro. The tour dates will take place in the UK and Ireland this May.  The tour was booked last year and out of respect for all of the fans who have already purchased tickets, the band felt they should honor their commitment and move forward with the dates."
Santi Guardiola will be playing drums on the tour. Check out the dates below.