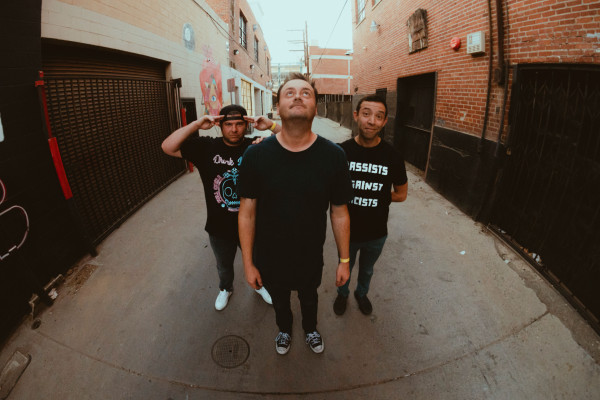 Today we are thrilled to bring you the premiere of the new video by Southern California punks Strike Twelve! The video is for their new song "Smart Phones, Stupid People" and was shot by the band on their phones with help from Kaci, Gaby, Laila, Melisa, Connor, and Ben. Adam Carr of Light Beast Media edited the video. Speaking to Punknews about the track, bassist and vocalist Joey T said,

"I got the inspiration for this song while sitting on the couch with several other people in the room, all of us separately staring in silence at our respective phones. 'Smart Phones, Stupid People' takes a look at the challenges we face with our ever-growing dependence on technology and reminds us that there is a real world with real people right in front of us. And, of course, we shot the whole video on our smart phones…"
"Smart Phones, Stupid People" (which you can pre-save right here!) is off their upcoming album Last Band Standing which will be out on June 30 via Thousand Island Records. Watch the video below!