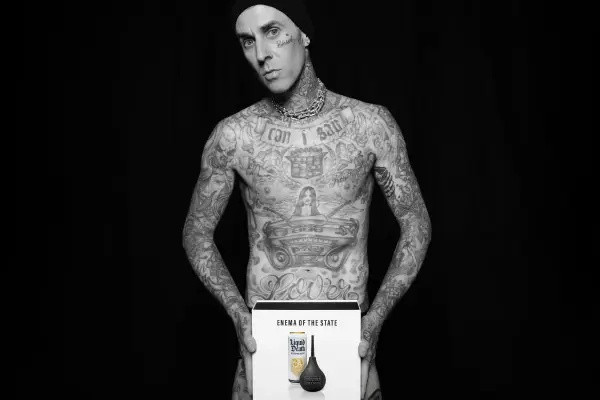 Travis Barker of Blink-182 has partnered with canned water company Liquid Death to release an enema kit inspired by Blink's 1999 album Enema of the State. The kit comes with a "custom-branded bulb and a 19.2 oz can of Liquid Death signed by Travis". The product also comes with a disclaimer which reads,
"Enema of the State is a limited edition collectible adult art piece and not intended for use as a real medical device. Enema of the State should never be placed in or near your butthole without consulting a doctor first. Also, you should not place it in or near your friend's butthole without consulting them or their doctor first either."
Check out the trailer for the art piece below.